Having sat down to start writing this blog I realise it's over 6 months since our last blog! Whilst the sound of silence may make you think we've had our feet up I can promise you the Stickerscape team have been busy busy busy! We've also had a few new additions which have kept our days (and nights) very busy!
[container class="text-center; inline-block;"]
[row]
[column md="6″]
[/column]
[column md="6″]
[/column]
[/row]
[/container]
The last 6 months have been spent building a completely new website for our children's wall stickers. Whilst we were at it, we thought it was a good chance to update some of our Stickerscape branding which had pretty much remained unchanged since we started in 2012.
It's incredible to think how much has changed over the last 5 years. Within that time frame, we've seen the majority of our customers browsing our wall stickers on desktop/laptops to the vast majority of people browsing on their mobile phones. It was important therefore to move with the times and make sure we give our customers the best shopping experience (particularly when it is more than likely that little ones are running around your feet as you browse!).
Fundamentally, the update has been all about improving your shopping experience. As parents ourselves, we know that whether you're expecting your first child, or already have a young family, your time will be very limited. We understand therefore the need to find what you're looking for quickly, and then check out easily. Creating the new website has had this idea at its heart and we thought we'd share 5 key features that we've developed for you.
1. Brand new children's wall stickers categories
The biggest change has been a complete re-categorisation of our children's wall stickers to make it easier to find what you're looking for. Now the new website is live this looks very simple indeed, but I can assure you many hours have been poured into thinking about what is best for our customers to help you find our children's wall stickers!
Previously we had focused purely on different 'themes' for nurseries or bedrooms. Having spoken to our customers, however, we realised that parents start decorating their nurseries or child's bedrooms in many different ways. For instance, many will start with a key theme e.g. space, jungle etc. however the design process can also start with a core colour (or two) or even a core style e.g. silhouettes/block colours, shabby chic etc. We've therefore created 4 distinct shopping categories for our children's wall stickers to make it simple to find what you're looking for, depending on how you've started designing your nursery or child's room:
Each category is then broken down into sub-categories to allow you to drill down into the specific look you're trying to accessorise. For example, if you're creating a contemporary themed nursery, you can visit our Shop by Style page, and then go to Contemporary wall stickers section. Here we've collected all our contemporary wall stickers to try to match to your scheme.
We'll be adding to these sub-categories over time and we also have plans to allow you to shop by room so you look at wall stickers specific to the room your decorating.
2. Real Rooms page
Whilst we try to provide as much inspiration as we can for how best to use our children's wall stickers, sometimes the easiest way is to see how our customers have used the wall sticker packs they've chosen. Since starting in 2012 we've received hundreds of images of our wall stickers in real bedrooms and nurseries. However, we've never had anywhere to display them… until now!
Our real rooms page shows a selection of these images and how people have used our wall stickers in their kids' rooms. We've shown a selection of our favourites below but feel free to hop over the real rooms page to take a look at all the images.
[row class="text-center; inline-block;"]
[column md="4″]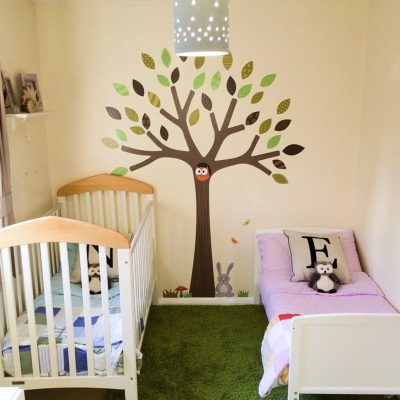 [/column]
[column md="4″]
[/column]
[column md="4″]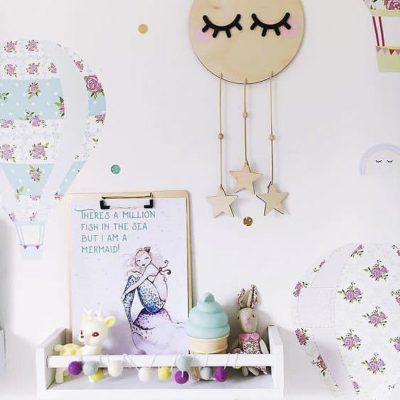 [/column]
[/row]
3. Brand new blog page
Another update has been a complete overhaul of our blog. We've previously used our blog to tell you all about brand new wall stickers that we've launched. Working within the child's interiors market, however, we come across lots of fantastic designers and companies and therefore want to share a lot more decorating ideas to inspire you to create specific looks for your nursery or bedroom. Please keep a look out for this or even better hop over to our blog and sign-up to receive them via e-mail.
4. Improved search
One of our frustrations of our previous website was that the search function was very limited. It generally wasn't very accurate and we've noticed as time has gone more and more shoppers are using search to find what their looking for (the Google culture really has affected how we shop online!).
The new shop has a whole new search functionality which, whilst in its early days, is a big improvement on the previous website. We'll be improving this as customers interact with the new website (increasing weightings for certain search terms etc.) but we hope you like the new functionality. A great use of the new search term is being able to find our children's wall stickers from one of our designers. For instance, if you pop 'Kali Stileman' into the search box you can view all of Kali's designs that we sell. You can view the results here.
5. Improved checkout experience
Lastly, the new website has a completely new checkout system to make is quick and easy to pay for your children's wall stickers. The new system is completely secure and uses SagePay and Paypal so you can check out either using your debit/credit card or your Paypal account. All payment details are handled on our system so you won't get re-directed to an alternative website and risk losing your order!
That's all! We really hope you like our new website and brand for our children's wall stickers. It's taken a lot of hard work by our team and our web developers, Cobwebmedia, who have been excellent throughout. We'd welcome any comments you have on improvements whilst we're in the early stages. Ultimately the website is built for you so any features you think you would benefit from we'd be happy to hear from you. Simply pop us an e-mail via our contact us page.
Hopefully, our next blog won't take another 6 months!