The happy glow of Spring is upon us and our Spring wall stickers collection has also arrived! The little tiny animals are coming out of hibernation stretching and yawning after a long dark winter. New flowers are popping up giving us the delights of Daffodils, Bluebells and Tulips.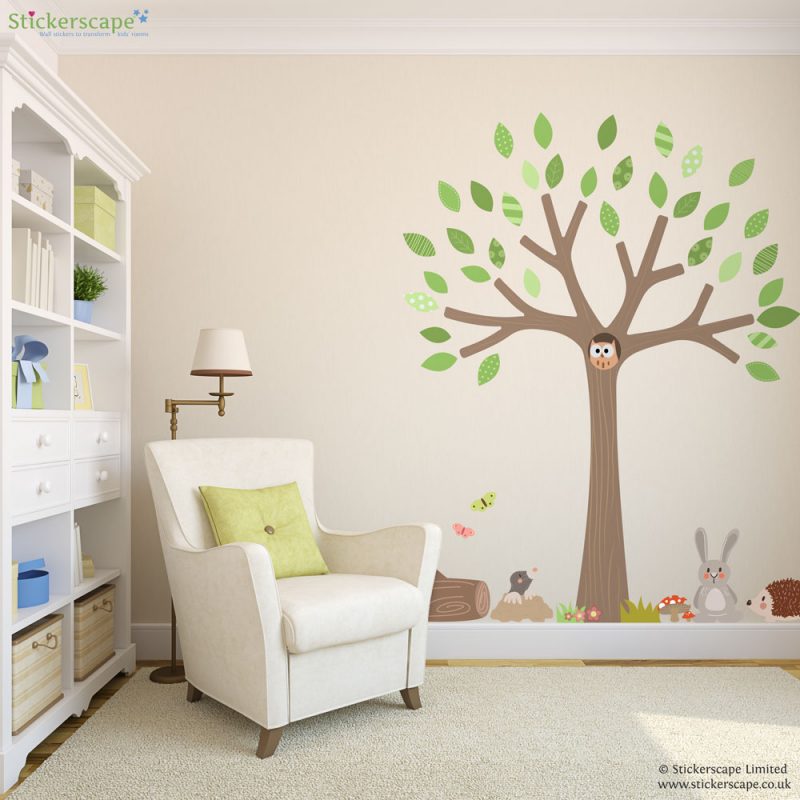 It might not be open toe sandal weather just yet but we feel you can fully indulge in all that Spring brings us. We have had a very busy April at Stickerscape HQ, Easter collaborations with Miffy and a Spring giveaway with Sophie la Girafe. Not one but two brand new wall stickers collections have been born in this new season, we hope you love them as much as we do. So, before you pop out to peg out the washing have a quick peek at our spanking new wall stickers collections and indulge in all of the delights of Spring!
The first of the new designs features some Spring wall stickers for our Woodland Friends collection. The Woodland Spring Tree wall sticker pack (£32.00) (pictured right) can be purchased as the tree on it's own, or can have a animal bundle pack added (£48.00 including the animal pack). We also feature an alternative Woodland Spring Tree with Blossom (£40.00) (pictured left), which is also available with an additional animal bundle pack. The final design in the Spring woodland collection is a Spring Woodland branch (£18.00) which is available facing either left or right to accommodate your nursery room layout.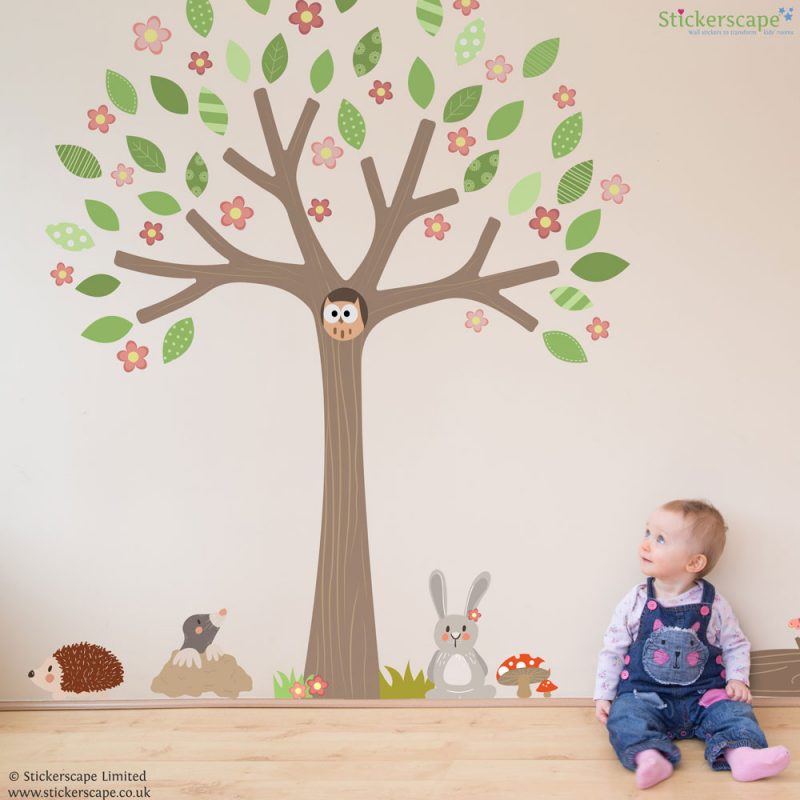 All these designs are special editions and form part of the Woodland Friends collection which have been designed by the wonderfully talented Dutch illustrator Anita Stargardt. Her timeless illustrations are ideal for both girls and boys, and this wall sticker range has the potential to work for your family right from the baby through the toddler years and beyond.
To add to the Spring frenzy we have collaborated with the very gifted and gorgeous Emma Vallis bringing you the Emma Vallis wall sticker collection.

We will be writing a post all about Emma and her fantastic new wall sticker collection, for now though, here's a sneak peak at some of the designs in the collection 🙂
So as you can see we are hopping around with glee like baby Spring Lambs in a soft purple bluebell meadow. Wishing you all a warm sunny, flower filled Spring.
Fi at Stickerscape HQ