Fast and low-cost shipping on all orders! Most orders shipped next working day.
Decorating a safari themed room
So you've decided to decorate your child's bedroom or nursery with a safari jungle theme. The next step is deciding on the exact look of the room you're after and all the accessories that will make your room truly special.
To help you, we've created a four-part mini-series on different safari-themed rooms, including a nursery, a classic jungle themed child's room, a contemporary twist on a safari theme and tropical pink theme. Included within each is a moodboard to help give you some inspiration on colours and accessories to create your safari themed bedroom.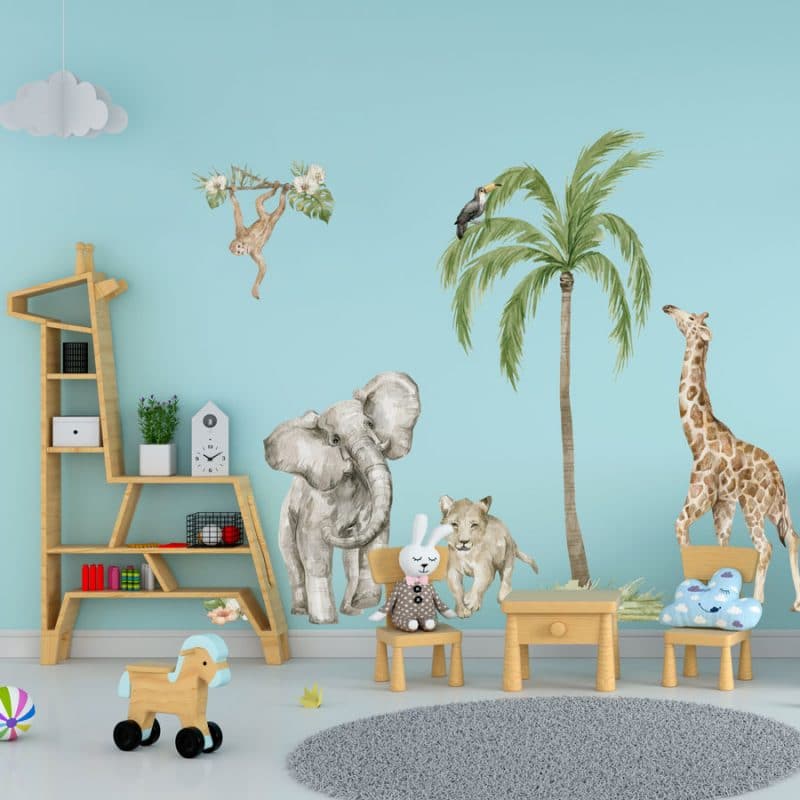 Want to create a jungle themed nursery? Here, we give you some inspiration in creating your nursery or toddler's room with a mood board featuring lots of fun jungle themed accessories.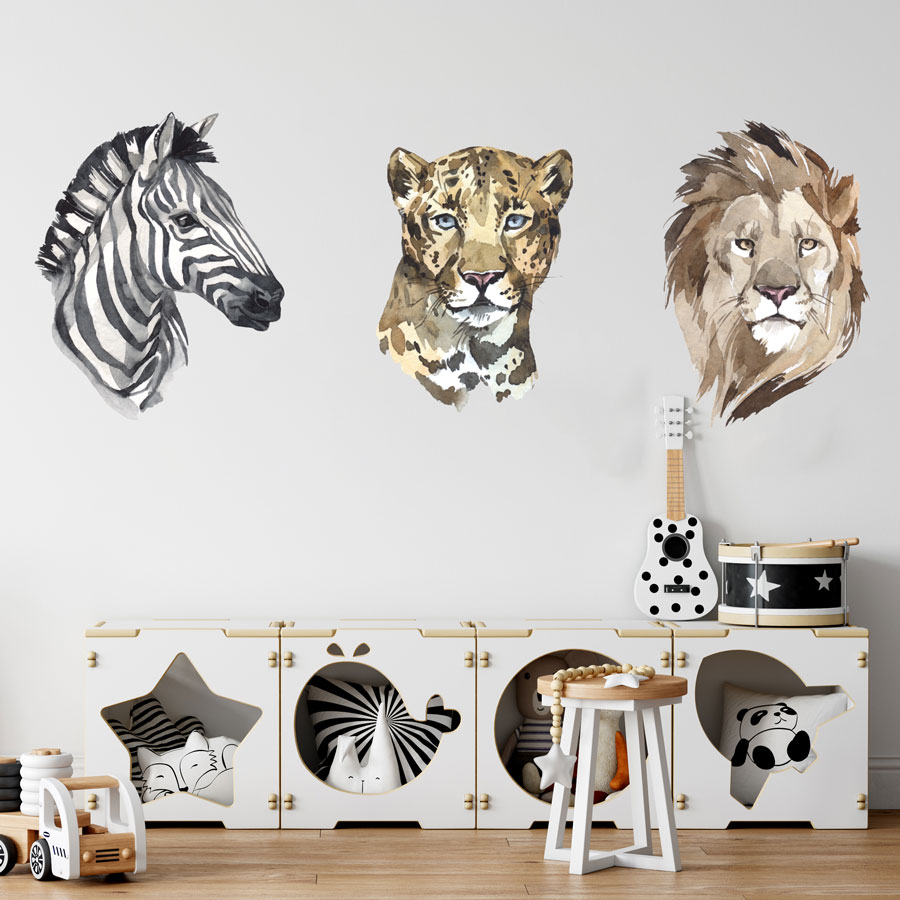 If you're creating a jungle theme for an older child's bedroom, you need to think about incorporating more grown-up elements in their room. We feature a mood board perfect for creating this here.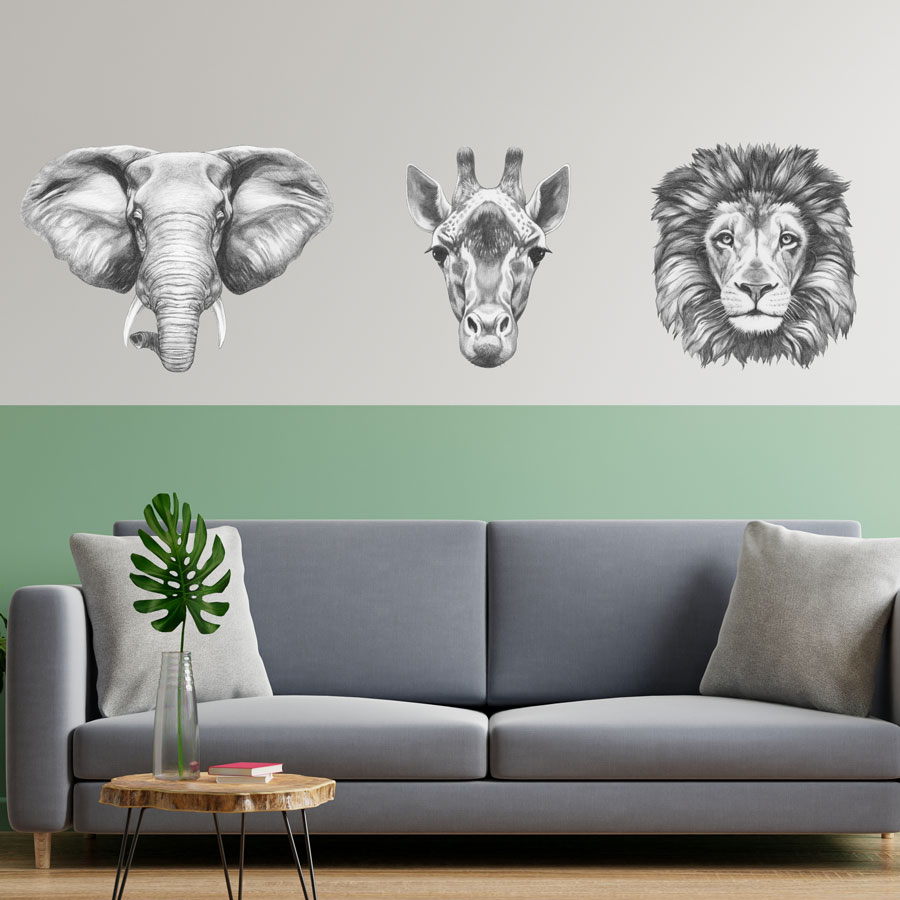 If you already have a contemporary interior then you may think about creating a more modern twist on a jungle theme. In this post, we give you some simple ideas to create a contemporary safari themed bedroom.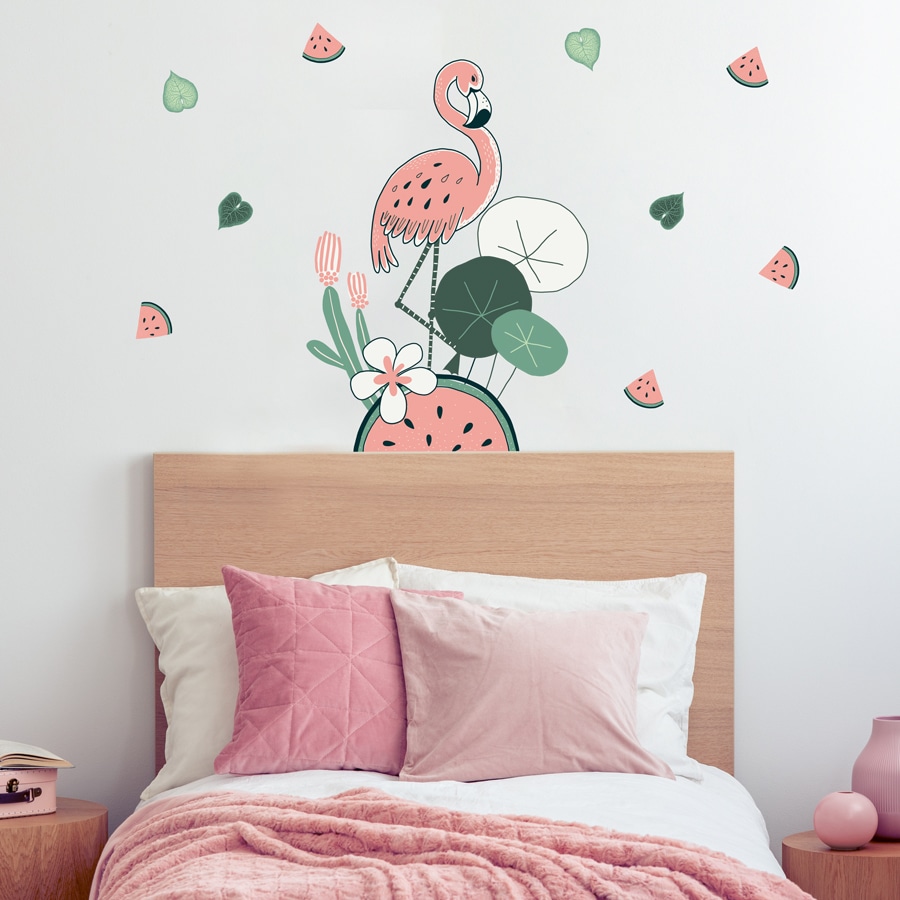 Want a twist on the traditional jungle safari theme? Here we've created a mood board with a tropical theme using pink and green accents. Perfect if you want a fresh interpretation of this traditional theme for a child's bedroom.
We hope you find this four-part mini-series helpful. We would absolutely love to hear your decorating transformations in creating your safari or jungle themed bedrooms or nurseries. Please feel free to tag us with @Stickerscape on our socials!
Sign up for 15% off your first order, plus special offers*
*Please note that this is not available to trade accounts, by signing up you accept our T&Cs and Privacy Policy