Some lovely reviews of our kids wall stickers!
I absolutely love running our small but growing business with Mike, and whilst I'd do it again in a heartbeat, I think it's certainly fair to say that it comes with its highs and lows! There's nothing quite like the excitement of seeing lots of new orders pinging into your inbox, looking at the before and after photos when people have used your stickers, or (my favourite!) hearing about how children are enjoying their new wall stickers 🙂 On the other side, I can find it really hard to switch off when things are worrying me, and I know (and Mike and my husband definitely know because they hear about it so much!) that I tend to dwell too much on frustrations that are beyond my control, like postage problems and raw material price hikes. I think though that it's probably the balance of seeing both the nice and tough sides which help make the good bits feel REALLY good – and this week (hooray!) we've had some lovely news and feedback from a couple of reviews that have made our week! We're so chuffed about the nice things people are saying about Stickerscape – and they come from a couple of great sites with lots of other interesting stuff, so we thought we'd share them with you…
The first is from Nursery Trader, who independently review new products every day, provide a marketplace for people buying and selling nursery items, and run loads of fab competitions for parents to win kiddie-related stuff (who doesn't like a freebie?!). We are super proud to have been awarded their first ever (yes, ever, across all products – whoop, whoop!) 5 out of 5 star review for our Fairy Princess height chart wall sticker (cue me jumping up and down more than Emma!).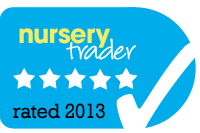 I've been really impressed by the level of detail they put into all their reviews – for anyone thinking about buying a product they provide loads of useful information, insights and tips. You can read their full review of Stickerscape's height chart here.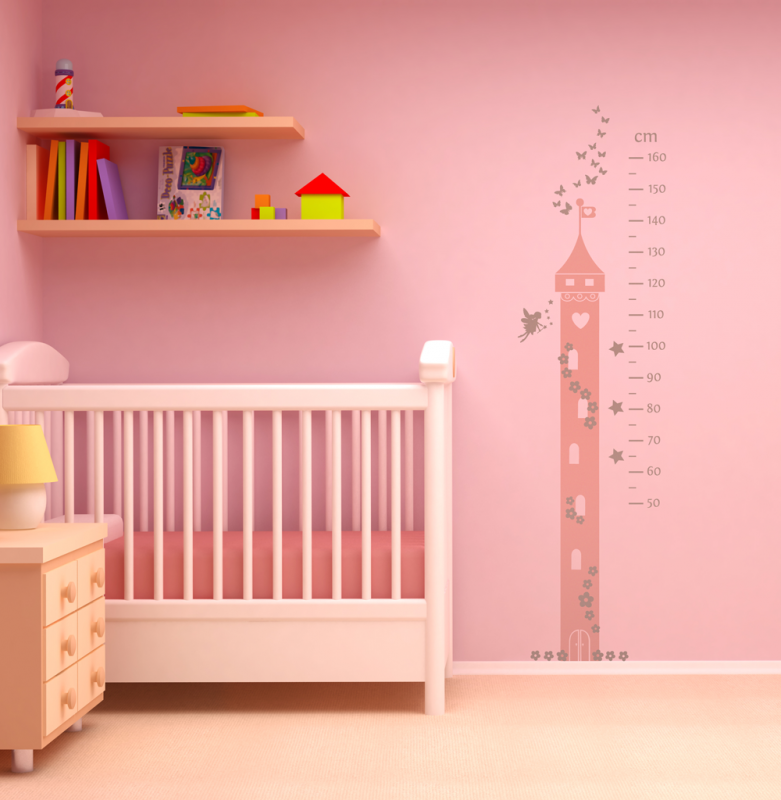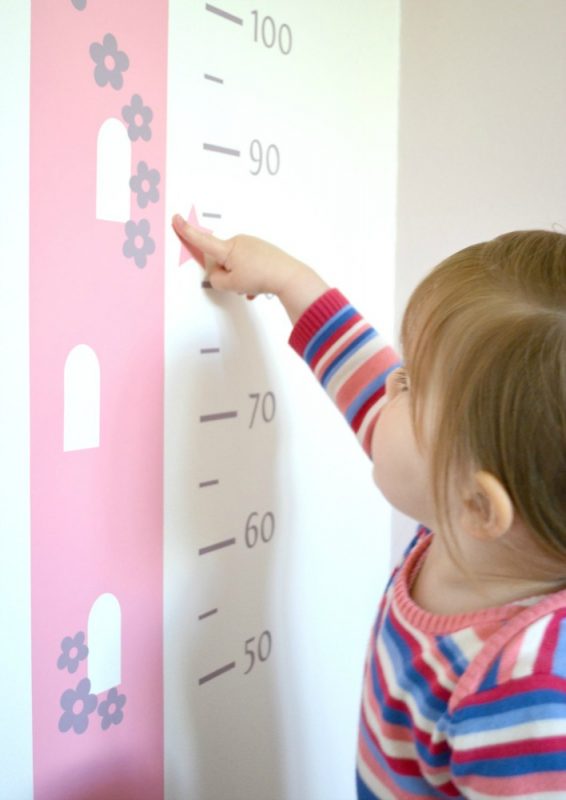 The second is from the lovely Kerry over at Oh So Amelia, who just reviewed our butterfly stickers. You can read her blog post on our butterflies in full here, but Kerry's kindly allowed me to post some of her pictures below too. I absolutely LOVE what she's done with the butterflies, they look so pretty in her daughter Amelia's room. She's already had loads of comments about Amelia's room from all her readers, and I'm not surprised – it's just gorgeous.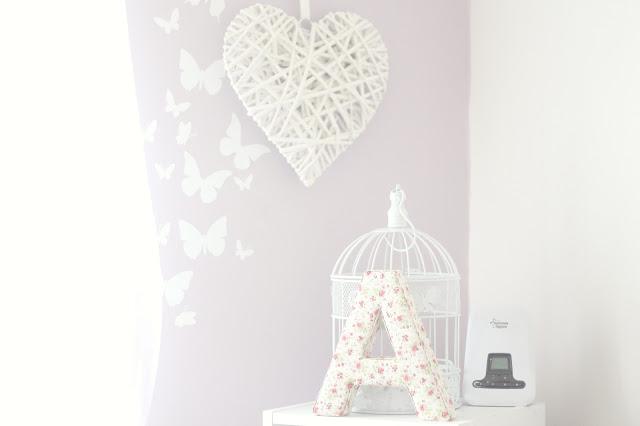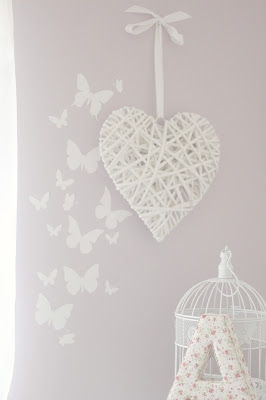 I haven't admitted this to Kerry yet, but her daughter's newly decorated room is actually in a rather similar style to our bedroom (it took me quite a while to convince Vin the dusky pink wall isn't actually pink at all, more of a soft lilacy grey, which is obviously much more manly…tee hee) so am rather tempted to recreate her butterfly feature at home!
I'd really recommend a read of Kerry's wonderful blog if you haven't already discovered it – although I'll warn you, it's one of those places where you can easily spend a couple of hours just jumping from post to post, only to realise your to-do list hasn't magically disappeared…!
Anyway, a MASSIVE thank you to Nursery Trader and Oh So Amelia for making us so happy with their lovely reviews 🙂 It's been a big couple of weeks for Stickerscape, we've had some very exciting stickery chats with some very exciting people, so if things come off you'll definitely be hearing more about it all in future blogs!
Until next time,
Jo xx