Top 10 practical uses for our storage trug
With the launch of our brand new storage trug collection, we've put together our top 10 uses for these brilliant cotton canvas storage bags. We started off using these in our own homes for toy storage, before quickly realising that these super handy bags are actually hugely versatile and perfect for many different jobs!
With a choice of 3 sizes, 2 colours and loads of different designs options, our collection includes something for everyone – whether you're looking for the children's bedrooms, a living room, laundry room or even home gym.
1. Laundry bag
Our trugs work brilliantly as laundry baskets, and with the wide range of designs in the collection we are sure there will be one to match with any themed room.
Or, why not get coordinating lights and darks trugs, everyone can then pre-sort their washing so it is ready to go straight into the washing machine (please note that if you manage to train your children to do this, we would like some tips!). The designs pictured below show our personalised storage trug which can be personalised with any text you like.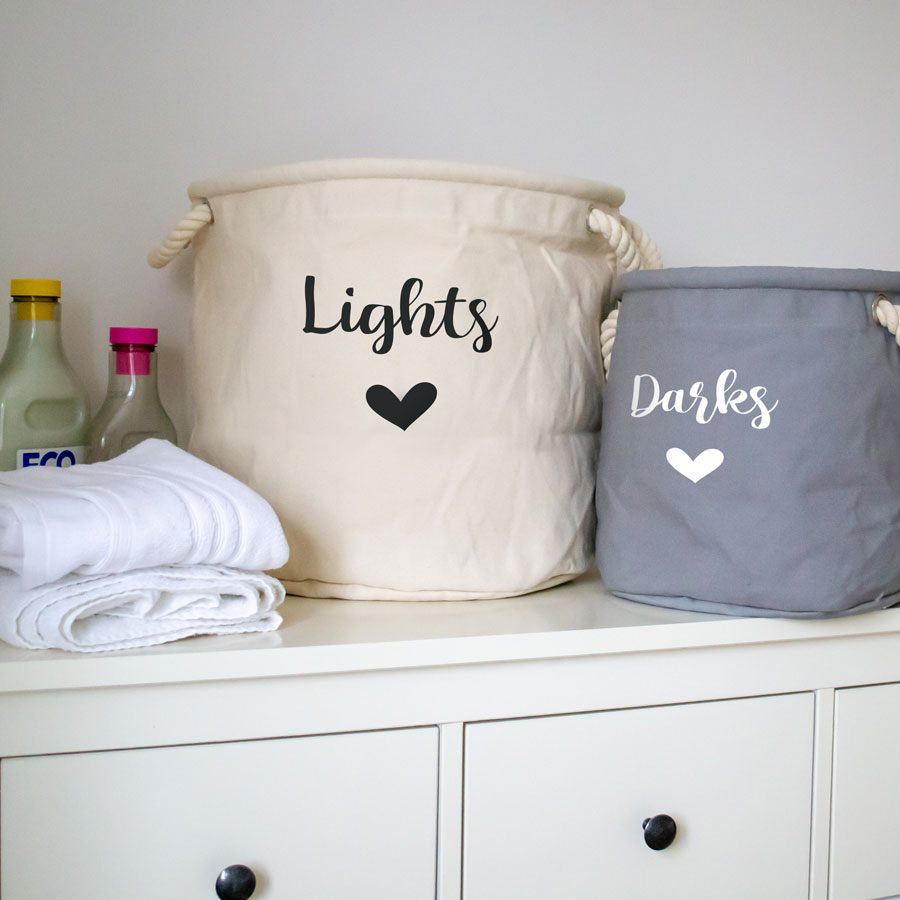 2. Gaming storage
Are you or your children big gamers? Whilst a great hobby, gaming can mean lots of leads, controllers, and games. These can often get spread far and wide in a study or bedroom so keeping them all tidy can become a full-time job!
Our trugs are a quick way to organize everything as they can just be put in all together, out of sight, out of mind! We even have some gaming-specific designs to choose from, available in both natural or grey coloured trugs.
3. Children's toys
We know that kids have lots of toys, whether that's Lego, dolls, train tracks or seemingly infinite piles of soft toys! If your children are anything like ours, whilst they love playing with their toys they are typically not quite as good as tidying them all away…
Our trugs make storing lots of toys in one place easy. The small size is perfect for Lego and train tracks. Depending on how many soft toys you have, our medium or large trugs will be great. What's perfect is that the storage trugs are really easy for children to just throw things into, with sturdy handles to move about as required.
We also have a wide range of fantastic designs perfect to compliment a children's bedroom – here are some of our favourites.
4. Accessorise your child's themed room
In addition to being super functional, we've also tried to think about the parents by creating stylish storage solutions, that you won't mind having out on display! Our collection of storage trugs also includes a range of designs to accessorise your existing theme.
We have many different designs for kids rooms featuring unicorns, space, dinosaurs and woodland. These can all be personalized with a name to give that personal touch to the room. Many even coordinate with our wall stickers and roller blinds.
5. Blanket and cushion storage
If the winter months have their plus points, one of these has surely got to be the excuse to get loads of blankets to snuggle up on the sofa on those chilly evenings (glass of wine and Netflix anyone?).
But how many times have those blankets fallen off the back of the sofa? Or ended up being pinched by the kids for their latest den? Or do you have too many display cushions on your bed that you don't actually want there overnight while you sleep? Chuck them all in a trug! Great also for magazines and newspapers. Perfect for lounge storage, or when sitting outside to keep some blankets nearby.
6. Weddings
If you are thinking of offering flip-flops at a wedding for any uncomfortable feet, consider storing them in a trug. The trug can be personalised with your names and the date of the wedding and can then be kept as a keepsake and be used around the house afterwards.
Our personalised storage trug can be personalised with up to 2 lines of text so is perfect for a wedding or other special occasion.
7. Craft storage
If you are a crafter, you will know you quickly accumulate things. You can store items like knitting needles, wool, patterns and so much more in a personalised trug.
If you are really into knitting you might lots of different types, colour and thickness of wool. But storing them and keeping them organised can be a real pain. Having some storage trugs around can be a great way at storing your wool and knitting needles.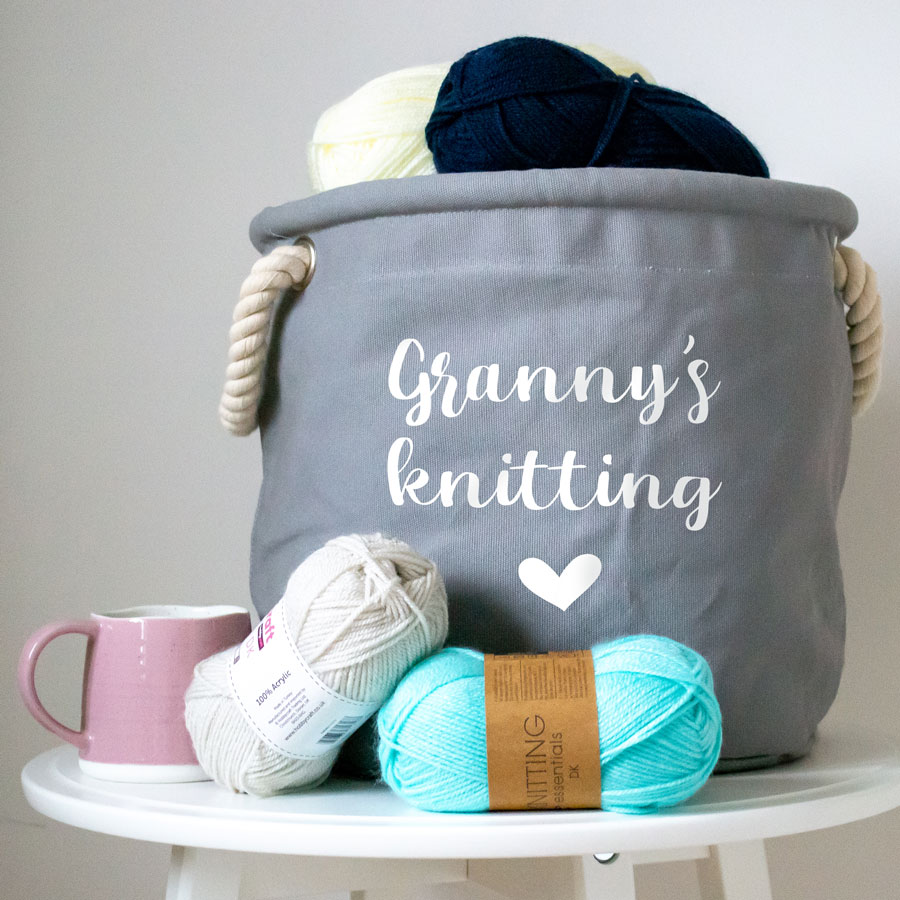 8. Gym equipment
We have all been trying to get more active whilst being at home but this often leads to having gym kit lying around the home. Trugs offer the convenience of being able to store items, but they are also easy to carry with their durable rope style handles. So you can move your kit to whichever room you plan to work out in, or even outside.
9. Hair styling storage
Our small size trug is great for storing hairdryers, straighteners and other hair styling products.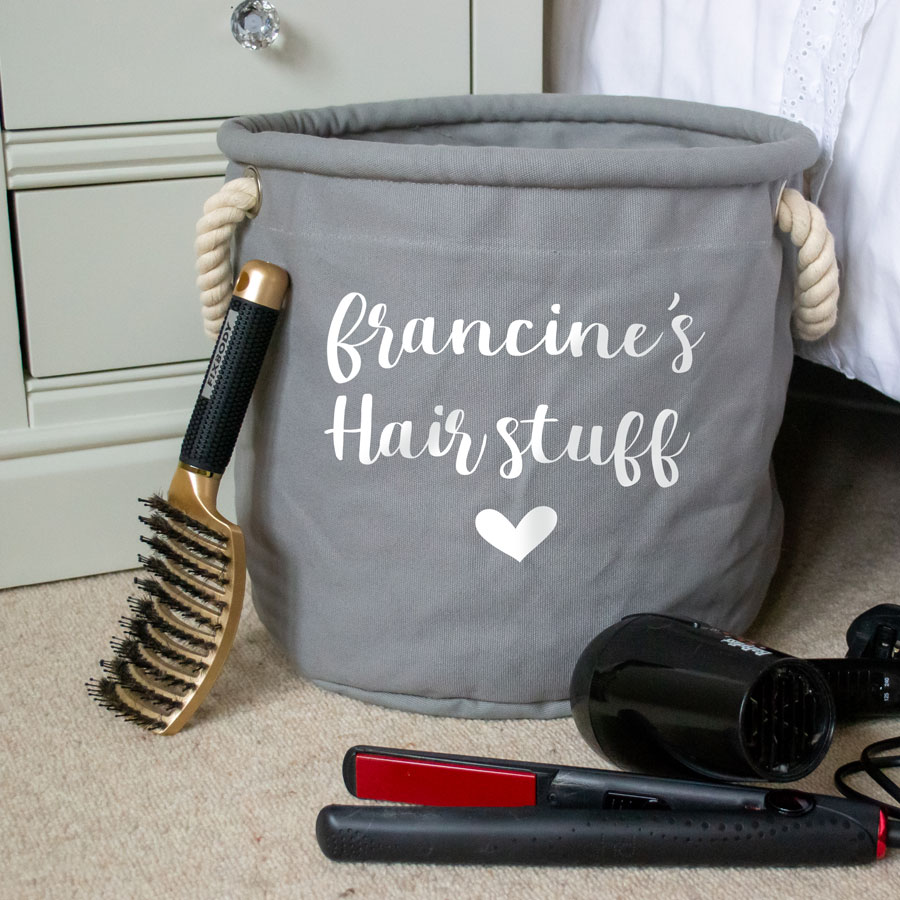 10. Pets storage
Who's pet rules their house? Ours certainly do! We have so many pets toys, leads, harnesses, blankets and sometimes you just need to scoop it all up and chuck it in a basket. Our trugs can be personalized with your pets name which is perfect for sorting between different pets things.
There you have it! Our top 10 uses for our brand new personalised storage trugs. We hope you like the new collection and would love to see how you've used them on our socials. Just tag us using @Stickerscape.