Competition time – Childs Farm!
We've teamed up with the lovely people at Childs Farm to offer you a super prize this week!
To be in with a chance of winning a rucksack of gorgeous Childs Farm goodies hop on over to their Facebook page and give them a like, then like our competition post on our Facebook page and leave a comment to let us know which of the fab products on their website (www.childsfarm.com) you'd most like to try with your little one. You have until midnight on the 19th June 2015 to enter – good luck!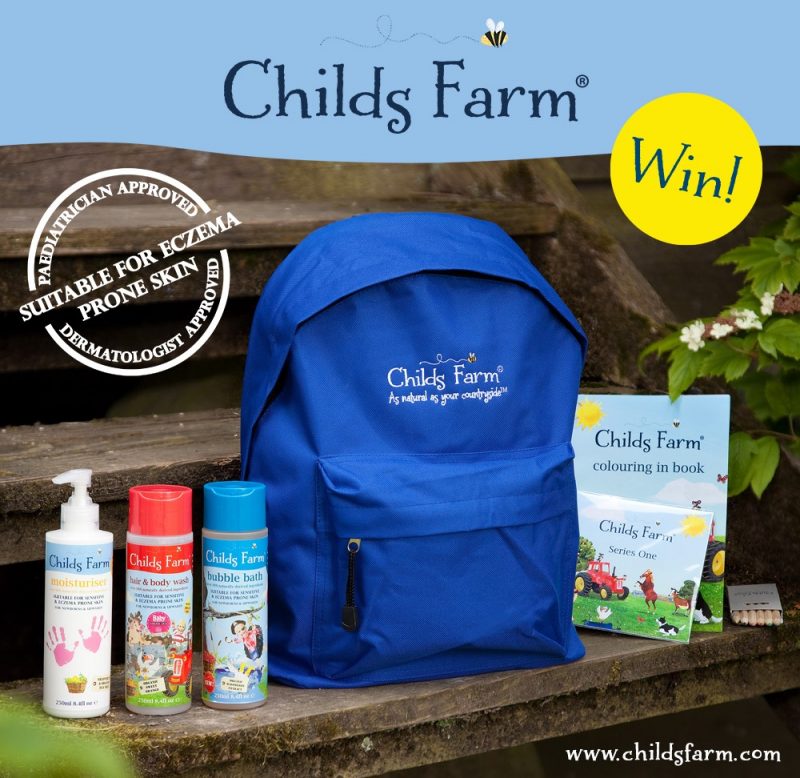 For those of you not familiar with Childs Farm, for them, happy skin means happy kids (and parents too)!
Childs Farm uses natural 'free-from' ingredients and essential oils to produce a range of mild, kind and delicious-smelling toiletries that care for the hair and skin of newborns, babies and children.
They are one of very few baby and child ranges that undergo clinical and controlled user trials. These certify that their products are dermatologically tested and approved, and paediatrician approved, as suitable for newborns and children with sensitive and eczema-prone skin.
However, unlike other products for sensitive skin, the Childs Farm range smells so delicious and looks so fun in the bathroom that every child will want to use it. Its natural ingredients are gentle yet super-effective at doing their job of cleaning and moisturising. This means that families no longer have to buy different toiletries to care for the different skin needs of their children, and that little ones with sensitive or eczema-prone skin will never again be left out of bath time fun with their siblings and friends.