A-Z of wall stickers!
We thought we would have a bit of fun this week and create an A-Z of our wall stickers! We very nearly have a wall sticker for every letter of the alphabet, although you'll see we may have had to improvise slightly on a couple (q is a hard letter after all!).
A – Aliens. Our alien wall stickers help to create a design which is out of this world and will get your budding astronaut into character for his next adventure.
B – Bunnies. The bunnies with balloons wall stickers would look great in a nursery or playroom, and would be a good option for expectant mums decorating the nursery (even if the baby's gender is a surprise!) as they work well for both boys or girls.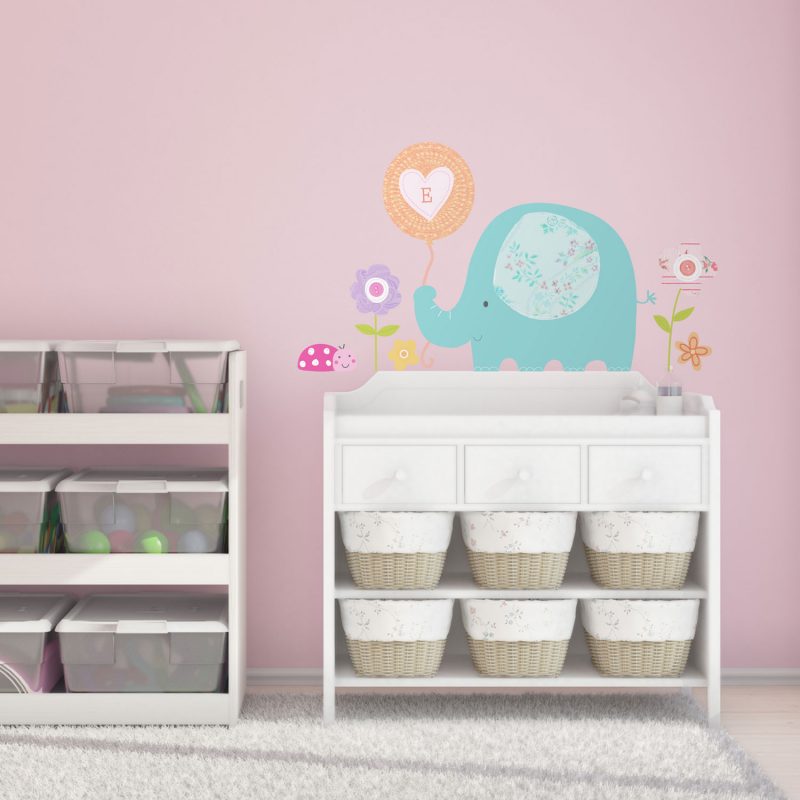 C – Cat. Our classic cat and butterflies wall sticker is a simple yet effective silhouette design which also comes in a variety of colours.
D – Deer. From our woodland range this deer wall sticker set creates a fun woodland theme and can be a part of games and stories at bedtime.
E – Elephant. This delicate elephant wall sticker would look perfect in a baby's nursery and can also be personalised for that finishing touch.

F – Fairies. This fairy and butterflies wall sticker set is one of our most popular, and coordinates beautifully with the rest of our fairy princess range to create the ultimate in girly bedrooms!
G – Goose. Inspired by Laura Wall's Goose and Friends storybooks, these designs look great – plus make a great gift idea (especially when accompanied with one of the Goose books!)

H – Horse. Our horse and pig wall stickers are really fun and you can go all out and create a farmyard scene with the rest of the farmyard sticker range.
I – Igglepiggle. This official Igglepiggle wall sticker is a firm favourite with the fans of the hugely popular In the Night Garden children's show!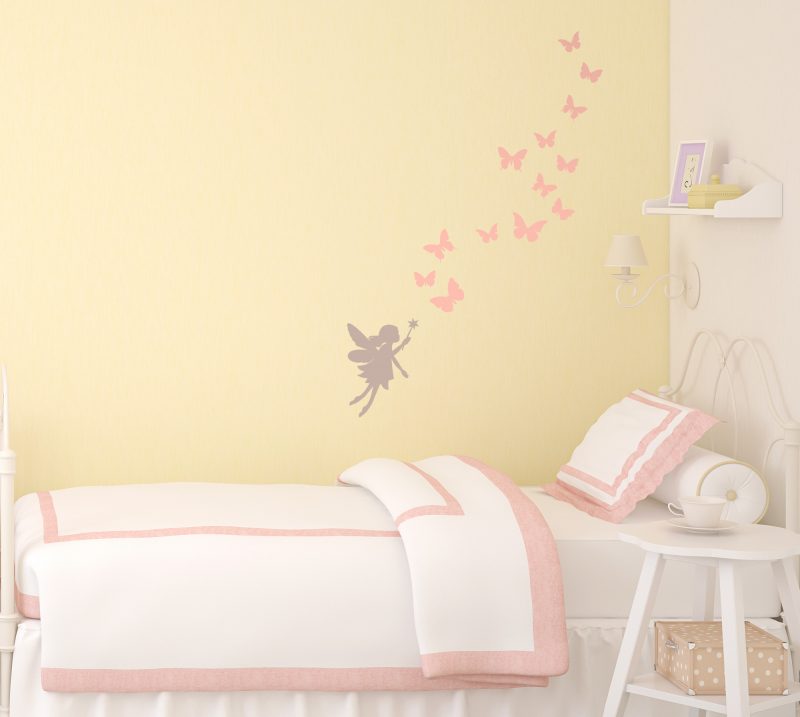 J – Jungle height chart. The fun jungle height chart wall sticker designed by the hugely talented Kali Stileman is both fun and practical as you can draw on the stickers to mark your child's height over time.
K – Kite. Careful not to blow away with our kite and butterflies wall sticker set! This classic design will be sure to brighten up a room and make it feel like summer all year round.
L – Lion. Your little one can accompany our lion in space on adventures in another galaxy, plus this sticker can also be personalised!
M – Monkey. This cheeky monkey wall sticker brings the fun factor to a room and as be applied above a bed or chest of draws it is a great use of wall space.
N – Ninky Nonk. Another big favourite is our official Ninky Nonk wall sticker from popular television show In the Night Garden.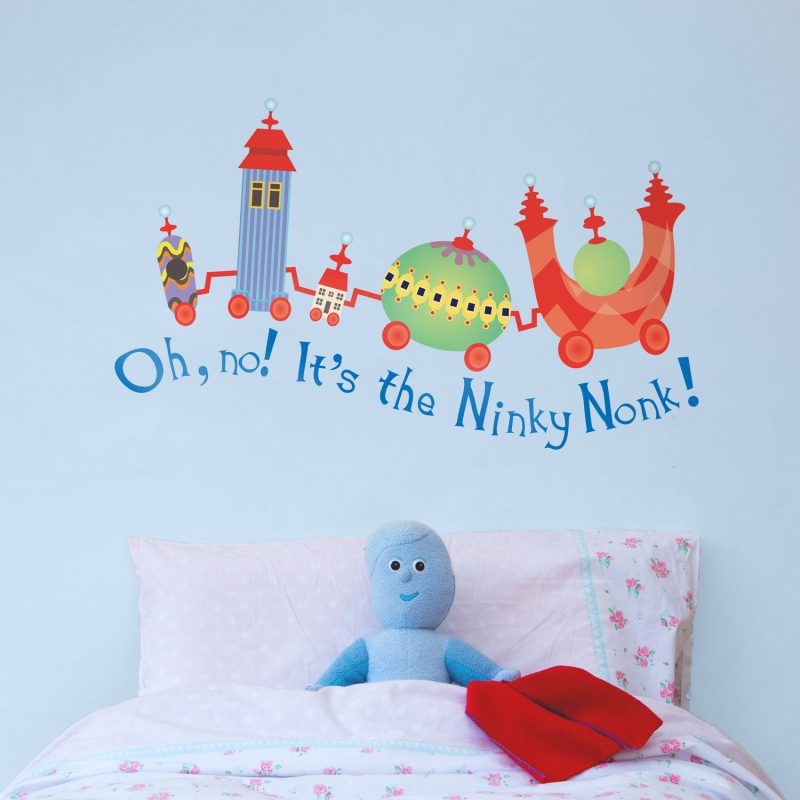 O – Owl. These sweet owls and flowers wall stickers bring cuteness to a room and as with all of our stickers they can be placed on doors, wardrobes and more!
P – Planets. To complete the space theme you of course need planets! The bright and colourful designs look perfect when teamed with rockets and aliens.
Q – Queen. A slight cheat here as we have no single sticker starting with Q, however we do have a Q for Queen in our illustrated alphabet range ;-).
R – Rainbow. Taken from our Fairy Princess range, this rainbow wall sticker will help to complete the fairy princess look which will leave any little girl on cloud nine.
S – Stripy Horse. This playful stripy horse dancing trio wall sticker has been taken from the award-winning children's picture books by Jim Helmore and Karen Wall and will look great in either a bedroom or playroom.
T – Train. Our colourful train wall sticker looks great when positioned above a piece of furniture or the skirting boards as it gives the impression of the train travelling along the surface.
U – Upsy Daisy. The official Upsy Daisy song wall sticker is pretty in pink and will make sure you never forget Upsy Daisy's song (not that you could anyway!).
V – Vintage hot air balloon. This vintage hot air balloon wall sticker set is right on trend with its shabby chic design and could also be used to decorate other areas of the house!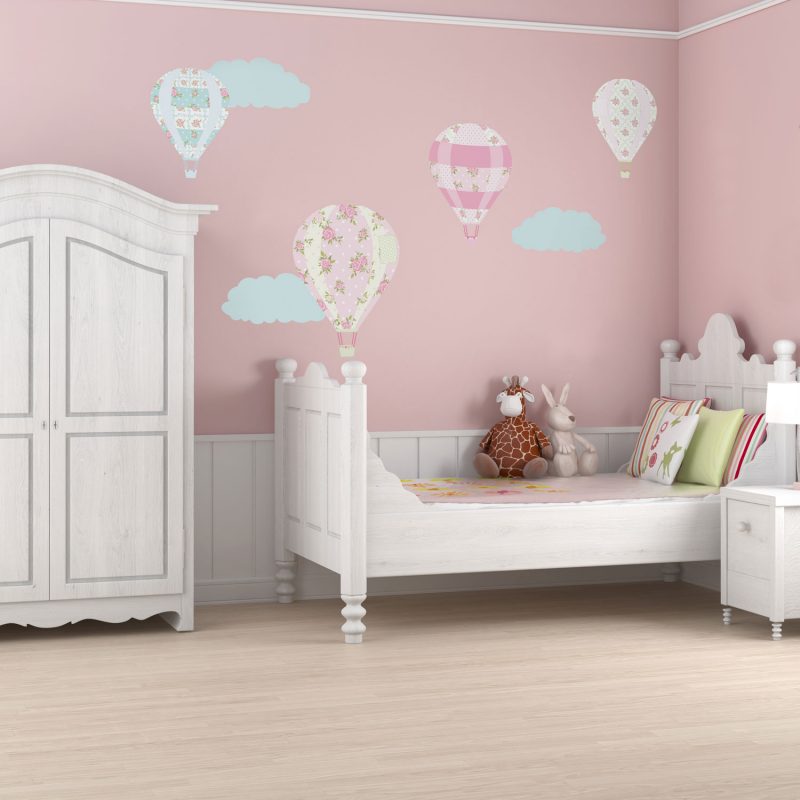 W – Woodland tree. Our woodland tree with birds and birdcage wall sticker will transform a room in no time, making a lovely focal point.
X – X-Ray fish. The X-Ray fish wall sticker is from our animal alphabet wall sticker pack and would look great in a playroom as well as being educational!
Y – Goodnight Igglepiggle in his boat yacht! Ok so this is probably the biggest stretch, but if Igglepiggle ever did go to sleep he might well dream of his little boat being a yacht on the Med!!
Z – Zebra. Our Zebra, Lion and Tiger wall sticker set from our jungle range are full of fun and are ready for jungle adventures with your little ones!
Hopefully this A-Z of stickers helps to show you the wide range of wall stickers that are available for purchase and how many different room themes and designs they can help to create :). Remember these stickers are only a small selection of everything we have on offer so take a look at the full website to see what other designs we have!