As the holidays are coming to an end and the kids are heading back to school, we have come up with a few tips to help make this transition seamless. The Christmas break is a wonderful time for kids (and parents) to recharge their batteries. However, the lack of routine can be really challenging for some children and families and so a return to some familiarity can be most welcome as we approach the New Year.
Are the kids stationery ready?
We remember the joy of getting new stationery for the start of term, having everything matching so you know what's yours. One thing we suggest to do is double-check that all the pens still work and the eraser hasn't been worn down too much!
We have a range of pencil cases which will be perfect to hold all the stationery too, from rainbows to dinosaur footprints. We also have a further selection of pencil cases which are available as bundles including a matching notebook and name labels (more on name labels later!). You can find all of these and more in our gifts for children.
Get that bag ready!
Make a checklist for everything that will be needed for the school day and pre-pack the bag the night before so nothing is forgotten.
Here are a few things to tick off your checklist:
Lunch box
Water bottle
Pencil case
Sports kit
Reading books
Homework
Label EVERYTHING!
One thing we have learnt is you need to label everything, from uniforms to lunch boxes to stationery. Make sure there is a name on absolutely everything! Remember to label any new items too. They may have received some new items for Christmas or outgrown their uniform.
For labels, we have got you covered. Iron on labels are perfect for uniforms and other clothing items. Stick on labels can be used in shoes, water bottles, lunch boxes, Tupperware containers, rucksacks, book bags, pencil cases, individual pens/pencils, notebooks, folders – the list is pretty endless. Our label packs come as just iron on, just stick on, or mixed packs, have a look at our range here.
School shoes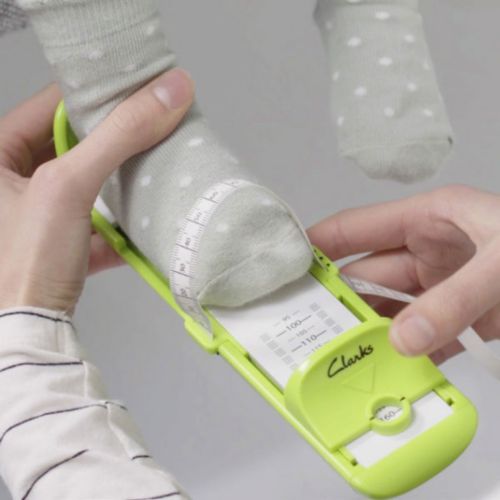 The worst thing has got to be your child coming home from school moaning about how uncomfortable their feet have been all day, you know you won't hear the end of it!
Shoe shops have sprays that can be applied universally to shoes. Also, if your children are anything like ours, they use their school shoes as brakes for bikes and their scooters. It's no surprise that they wear out so fast! Maybe have a quick check of the soles to make sure they will still be suitable as we enter chilly January.
School lunches
Plan the school lunches a week ahead and, if you have time, why not go ahead and pre-prepare some of them, this will save you a lot of time in the morning!
One which is easy to make in bulk for the week is tuna (or chicken) pasta salad. Simply cook up some pasta of your choice then cool it down by running some cold water over (this also helps to prevent it from sticking together). Add tinned tuna (or cooked chicken), sweetcorn, peppers, cucumber, a drizzle of mayonnaise, salt and pepper. Serve this over some lettuce and this is perfect for a few days. Also, if you find this goes down a treat, switch up the veggies or add more to give some variety. This also works well as a wrap for easy eating.
After the sugar overload that Christmas provides, maybe opt for non-sugary snacks and fill the lunch boxes with more fruit and veggies, homemade breakfast bars, nuts or popcorn. We found Tesco have some great ideas for kids lunches and some snacks including DIY lunches and cheesy quesadillas.
Start the new year off in the right way and try to establish some new healthy habits. This doesn't have to just be related to food, why not start going a family walk or bike ride after school, picking up a new hobby, like learning a musical instrument.
There we are – our five tops tips for a smooth start to the new term! We hope that you have a successful start to the new term and maybe introduce some new elements to your normal routine.