The Easter holidays are upon us! Hoorah! The nice two week break is a well earned rest for most families to recharge their batteries. However, keeping the kids entertained on a budget can prove challenging, particularly as Easter sits right at the end of the Easter break this year. We've therefore come up with 5 top tips for activities you can do with your kids this Easter, that are either free or very low cost.
1. Easter egg hunt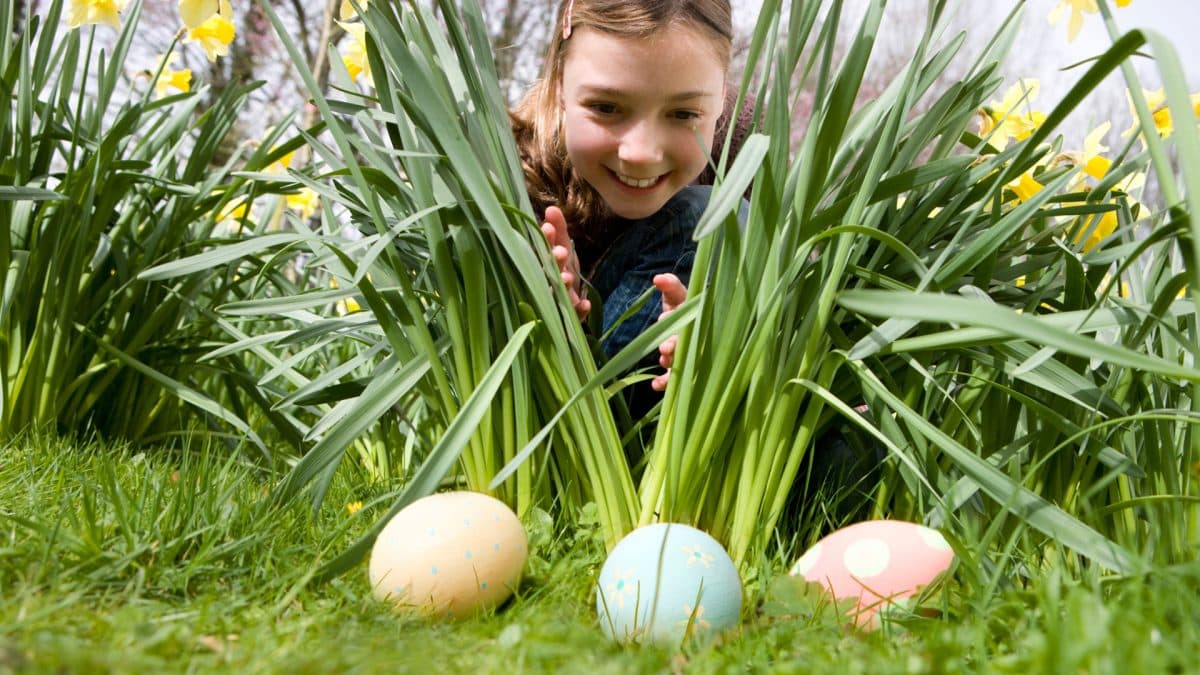 I still remember trips to see my family in Wales when I was little around Easter time. Without fail we would always have an Easter egg hunt around the garden, which could last hours! You do need a little break in the weather and purchase a few sweet treats. However all the big supermarkets are always offering some great value Easter chocolates and you can break down share bags and scatter these about (as long as the sweets are in wrappers).
To make sure everyone's findings are shared equally (to avoid any arguments!!) it's a great idea to give everyone a pot to collect their treats. When everything has been found everyone can empty out their 'loot' and you can share fairly among everyone.
If you have younger children involved and don't want them eating chocolate ALL afternoon a great alternative is to all use hard boiled eggs in the hunt. We used to have lots of these that were all painted bright colours before being hidden. They're great for young kids to find and make a healthier bite to eat too!
2. National Trust visits and woodland walks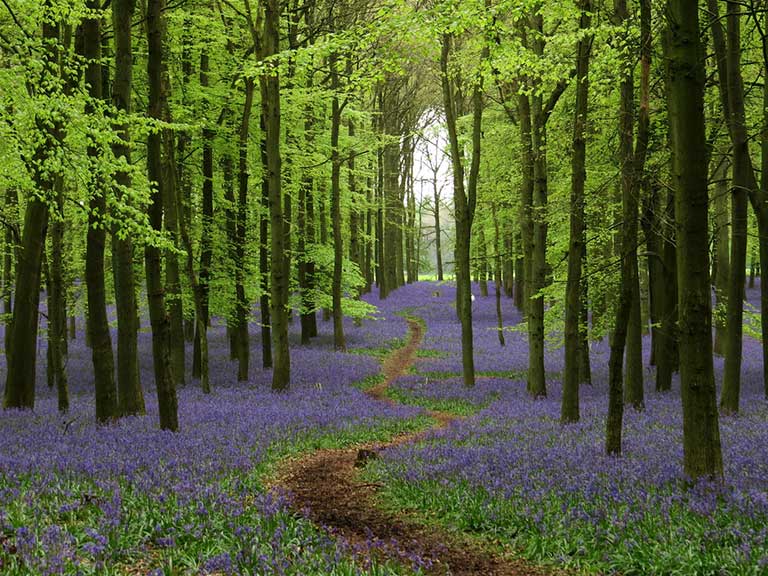 The Easter holidays are a fantastic time of the year to get out and about in nature. With Spring in full swing, the flowers and trees are coming to life and so it's a great time to go on a family outing to a National Trust location (if you're already a member) or just a local woodland. If you find the right spot, you'll also get to see some beautiful bluebells which are always a really special sight.
If you do have a local National Trust spot near to you then many of them run special Easter egg hunt events themselves over the Easter holidays. These are great fun for the wider family so it's worth giving them a call in advance to see if and when they're running any Easter events.
If you don't have any National Trust sites near you or you're not an existing member then there's still bound to be a local woodland near you that you can still enjoy, completely free! This is perfect for letting kids explore and many will also boast an education centre where they can learn about the local area.
3. Museum visits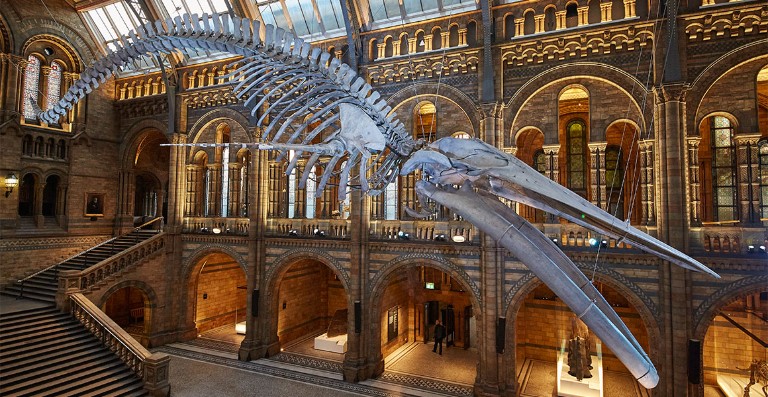 Another great day out with kids is to visit a museum. Many of these are free to enter, or at least allow kids to go free, meaning the only cost is typically the travel cost to get there.
If you're in and around London then some of the best museums are the National History Museum and the Science Museum. Both of these have lots of interactive elements for kids and the National History Museum also has free parking nearby on Sundays.
Outside of London, Edinburgh also has a free to enter Science Festival this Easter at the National Museum of Scotland. There are also many regional museums who link in with some of the larger national museums if you don't want to head into a city. Some of these are not free to enter however almost all of them offer free entry for the children.
4. Trips to the seaside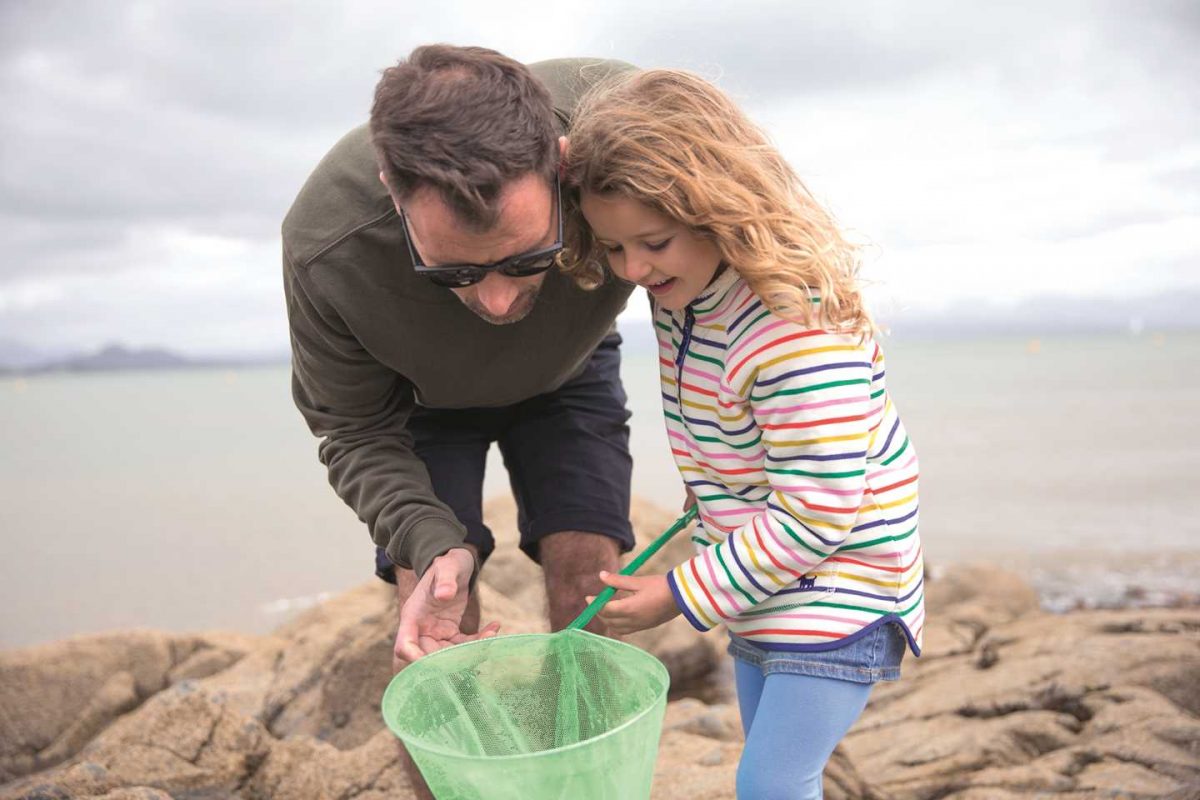 OK, so this is definitely weather dependent(!), however you can still have a fantastic time even when it's little breezy. Some of my favourite memories as a child are spent with family on the beach, finding shells, skimming stones into sea and of course eating ice cream!
It's unlikely you'll be going for a quick dip, unless you're kids are SUPER brave. However you can still explore the wildlife on the beach and rocks by taking a net with you and see what you can find. In addition, take a kite with you and make the most of the breezy weather by having fun flying a kite.
With lots of coastal regeneration and protection taking place across the UK, many coastal areas also have small visitor centres that you can pop in. These can be a nice rest bite if it's a little chilly however are also a great place to learn about the coast, which many schools will cover as part of their main curriculum.
5. Easter arts and crafts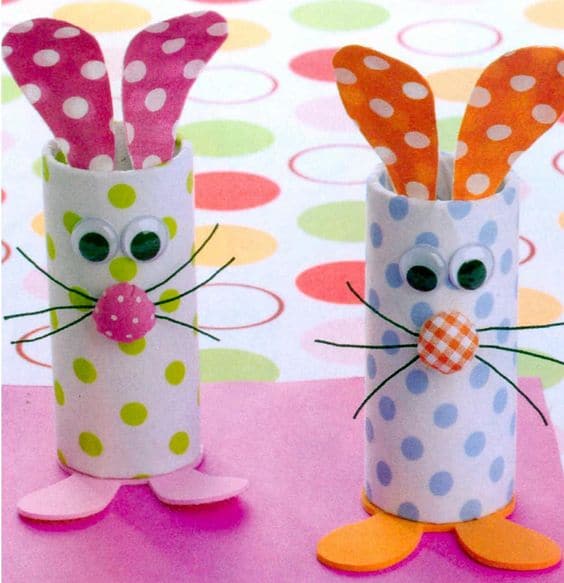 Most of the ideas above involve getting out and about in some way. As we know, the British weather can be a little variable so you might find some days it's just not possible. In this event, there's lots of great Easter arts and crafts that can keep everyone busy, have fun and not cost the earth! Some of our favourites that we've done with our children include:
Glitter dipped Easter eggs
(For the full details to create these click here).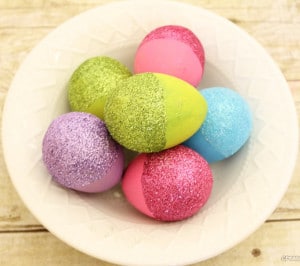 Our two girls absolutely LOVE glitter! These glittery Easter eggs therefore were perfect for when it was raining at Easter.
All you'll need are some paper mache eggs (available from the local arts and craft shop), a few coats of paint (2-3 for a good finish) and your choice of glitter. Click the link above for a full run through on how to create them.
Toilet Roll Easter Bunnies
(For the full details to create these click here).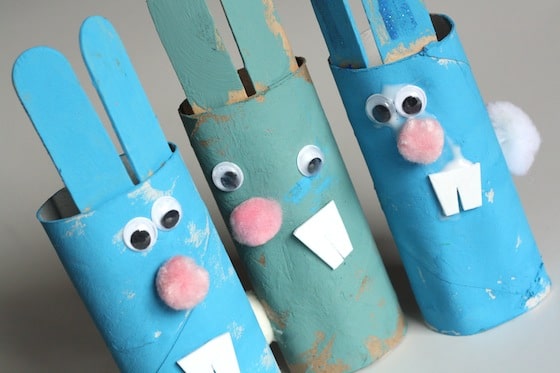 These super fun and super cute Easter bunnies and fantastically easy make. The fun part however is the decorating and creating lots of different characters with your little ones.
Make sure you have plenty of accessories to hand so your children's imagination can run wild! Follow the full how-to guide by clicking the link above which will take you to the Happy Hooligans blog.
Painted Plastic Easter Eggs
(For the full details to create these click here).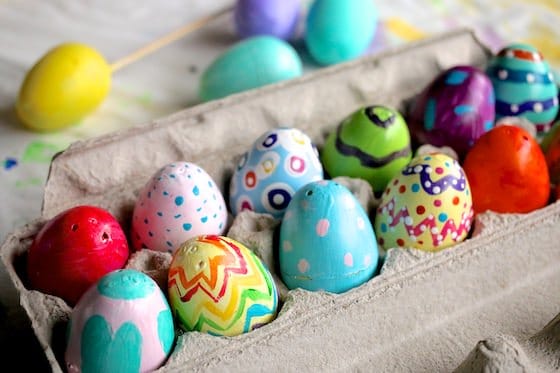 The latest from Happy Hooligans features some painted plastic Easter eggs. We've not tried these yet but they would be perfect additions to the Easter egg hunt!
They are surprisingly simple to create with a few bits from the local craft shop. The main part is preparing the plastic surface so you can paint onto it. The fun bit however will be creating your designs – we recommend the bolder the better!!
I hope our top 5 cheap activities for kids this Easter is a helpful starting point to planning your Easter holidays, without breaking the bank! We'd love to hear what you've been up to so please feel free drop us a comment!