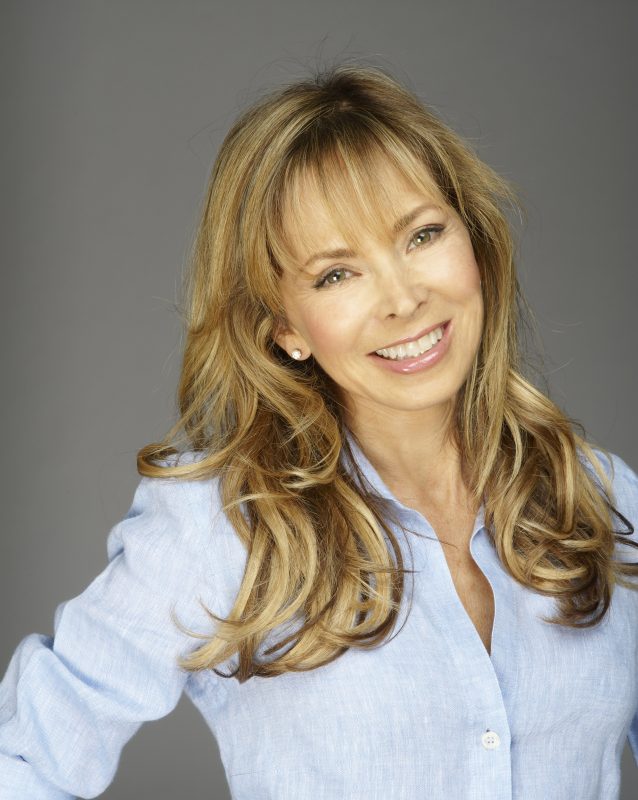 A lot of people might not know this about me but I actually started working life as a musician. I was a talented harpist and studied classical music at the Conservatoire in the Hague Holland and then at the Royal College of Music in London. My very first job was playing at the Savoy hotel in London which was an incredible experience.
Whilst I was living in Holland I very quickly realised I had to fend for myself, and it was during this time that my love of cooking really began.  Each week my mother would send me recipes which I would try out and by the time I returned home, cooking had become a real hobby of mine.
I met my husband at 22 and I really wanted to start a family.  After two years we found out we were pregnant which was some of the best news I had ever received. Natasha was born in August 1987 and she was absolutely perfect. I loved being a mother and those first three months were complete bliss.
Then one day in October of that year, something didn't seem right with Natasha. I called the doctor round, but he dismissed me as a fussy first-time mother. I put her to bed, as the doctor had recommended, but when I got up the next morning, she still wasn't herself and I didn't like the look of her at all so I called an ambulance. We went St Mary's, our local hospital, and she was sent straight off for tests.
The next day Natasha was transferred to Great Ormond Street hospital. She was put on a ventilator, and for five days we sat by her side feeling helpless. Then, on the fifth day, the doctors told us that she had encephalitis, a viral infection causing inflammation of the brain. She wasn't going to survive.
I was numb and my whole world fell apart in that instant. She was just 13 weeks old and it was beyond devastating. Coming home without my baby was the hardest thing I've ever had to do. I felt like I had lost everything.
I knew that nothing could ever replace Natasha but I knew that I wanted to be a mother, and I am so lucky to say that I got pregnant with my second child Nicholas soon after.
Whilst Natasha's illness wasn't diet related, I was understandably cautious when my second child, Nicholas, came along. I wanted to give him the very best foods to keep him healthy and strong.  But I'd landed myself the world's fussiest eater.
I struggled to find enticing recipes to encourage him and so set about devising my own. At the time, I ran a local playgroup and I soon had mums queueing up for my recipes.  My unique, healthy food combinations were pioneering, and with a little persuasion, I started compiling a cookbook for babies and toddlers – the Complete Baby & Toddler Meal Planner.
After being rejected by over fifteen publishing houses, I finally secured a publishing deal.  But never in my wildest dreams did I foresee that this cookbook would go on to sell more than 4 million copies, or that I'd go on to publish 43 more cookbooks.
This book started a food revolution, and to this day it remains the 2nd bestselling hardback non-fiction book of all time.  Now a mum of three grown-up children, I've become a leading name in baby and children's food. I started out on my food journey wanting to give some meaning to Natasha's short life and my first book was a legacy to her. My passion to succeed continued to be fuelled by Natasha and my three children who are so supportive. 
I absolutely love running my own business and I always say that if you choose a job that you love you will never have to work a day in your life.  What you do for yourself dies with you but what you do for others lives on. I hope that my recipes and the work that I have done in the field of children will continue.