Whilst it's hard to believe from her gorgeous work, Emma Vallis hasn't always been a professional artist. It all started at the kitchen counter one evening in 2005, when Emma picked up a set of watercolour paints left out by one of her three daughters, and began experimenting with the medium. Emma loved the way the colours ran and mixed together, and before she knew it, she was producing paintings for friends and family, adding in inky wording and doodles to perfect her own dreamy style. Emma now paints full time from her summer house at the bottom of her Hampshire garden, drawing inspiration from nature, animals and all the pretty things the world has to offer.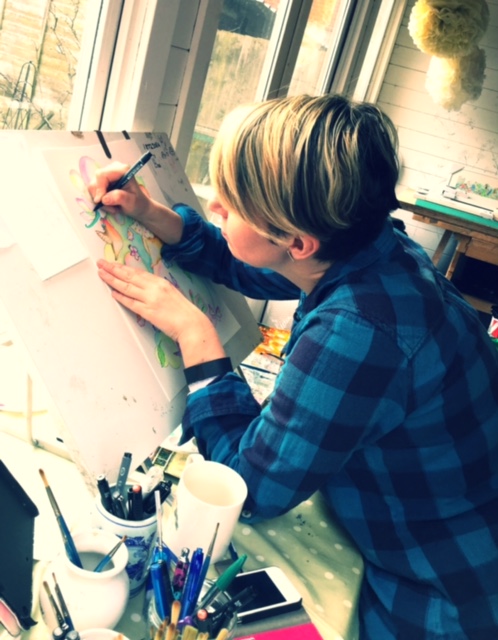 Overflowing with detail, Emma's whimsical style is a popular choice for babies and children, adding oodles of personality and charm to a child's bedroom, nursery or playroom.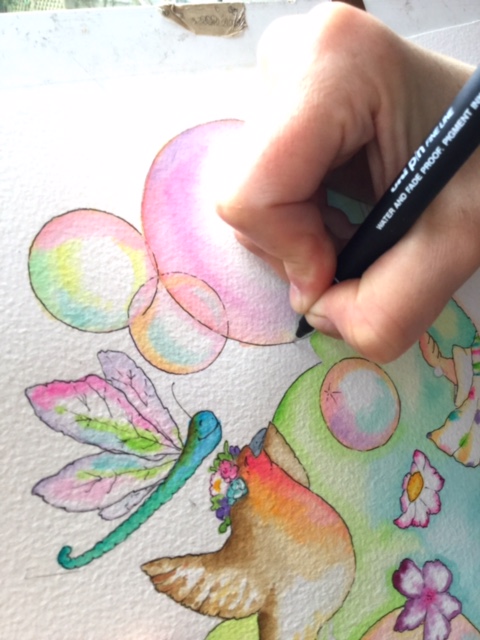 At Stickerscape we are hugely proud and excited to be collaborating with such a talented local artist, and cannot wait to see the collection of wall stickers find new homes and bring happiness to many families.