It's pretty rare that I ever take a day off work now. I don't mean that in a moany way at all – I love my job, so half the time the stuff I'm doing doesn't even feel like 'real' work. Working for yourself also gives you loads of flexibility, which as a mum I particularly value – I still get to take Emma to all her little groups and classes, we can go down to the playground in the middle of the day, and if she's poorly I never have to worry about leaving her. But on the flip side, I work until about midnight most days, often get up at 6am to start again and don't typically change that routine at weekends. Oh, and the house never seems to get tidied (unless visitors are coming, at which point I tidy like mad and then pretend it's like that all the time!). So when I take a proper day off it feels like a real treat – and on Sunday we had a lovely family morning at 'In the Night Garden Live', followed by a picnic lunch with Emma's Grandma in Richmond (then back home just in time for the tennis – perfect!).
---
Emma loved 'In the Night Garden' from the first time she saw it on CBeebies. I can't say I got it straight away like she did (Pontipines? Upsy who? Iggle what?), but I think when anything makes your child so obviously happy, you can't help but warm to it pretty quickly…which is lucky really as it's now watched a lot in our household! So I was super excited when I heard that there was going to be an In the Night Garden live show – I knew it would make Emma's day and that was good enough for me. I will admit though that I laughed at myself when I realised how much I must have stepped into some parallel-universe-mummy-world, when I set a reminder (oh yes) for 9am on the day that tickets were released in order to bag seats for my favoured slot.
I have to say, the organisation leading up to the show was fab. I was sent several emails in the run up, with all the details of where to go, where to park, how much parking would be (even that it was a pay & display car park, so I knew to bring change…seriously, why isn't everything this helpful?!). It was so geared up to parents of young children, and the little touches made a real difference – everything from the reassurance that they'd still get you in even if you turned up a bit late, to the fact there was ample baby changing and a little stepper by every sink in the loos.
The show itself was really cleverly done too. It was all set inside a massive dome type thing (which Emma actually believed was 'The Night Garden' – bless!) and the auditorium area just had tiered benches which was nice and easy with a little one, and not too intimidating for them. I won't say too much in case you're planning a visit (it's on for a couple more days in Richmond, then visiting Birmingham and Manchester), but suffice to say that after 5 minutes of peering round Daddy's arm, Emma seemed to get her confidence back and was dancing around to the songs, absolutely loving it. It was just so sweet to watch, and I was glad that there was no anticlimax, after all her excitement in the build-up (honestly, this was like Christmas – we were counting sleeps beforehand!).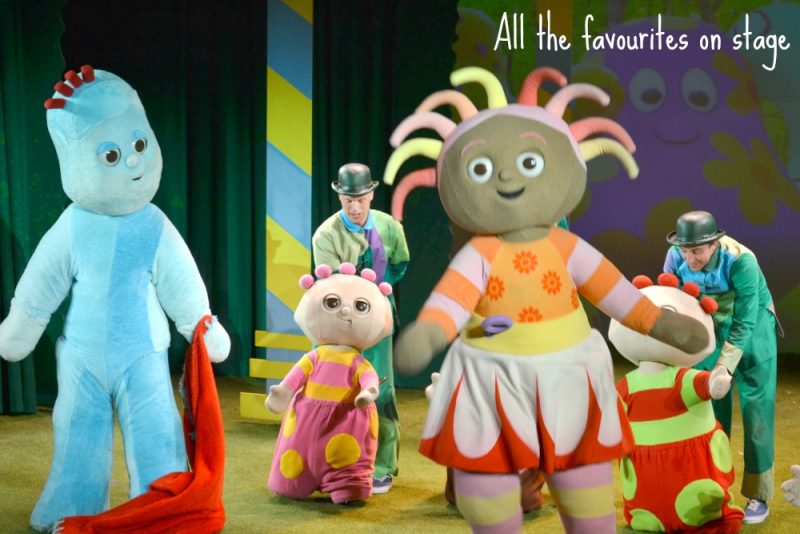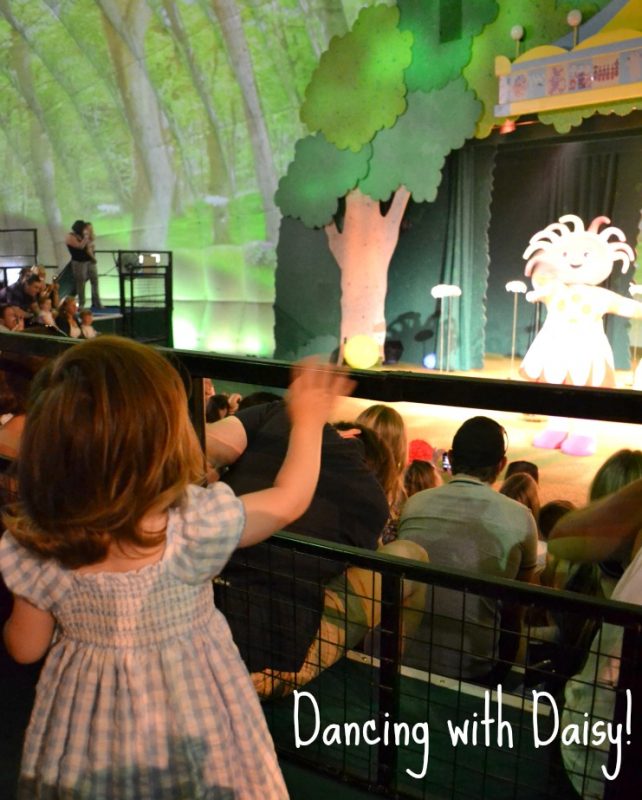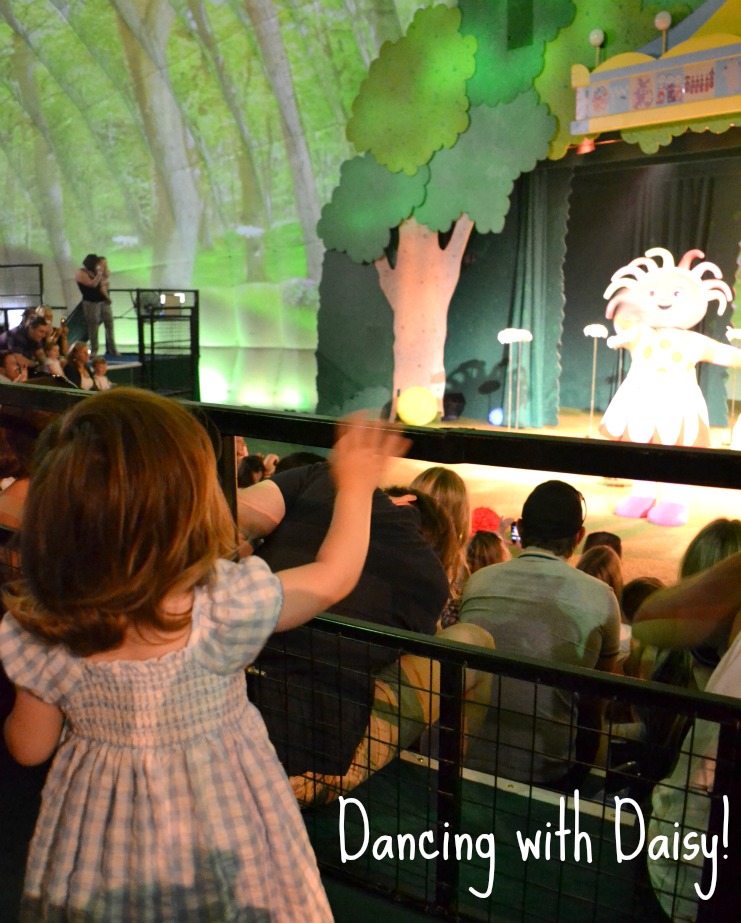 After the show we had a lovely picnic in the sunshine (the showdome was set up in a park, handily!), before heading back home with a very sleepy little monkey. We got the paddling pool out in the afternoon, and Emma and Cassie (our dog!) both splashed around happily (ok, maybe Vin and I did a bit too!) before we all chilled out to celebrate the amazing Murray win (sigh, a perfect day).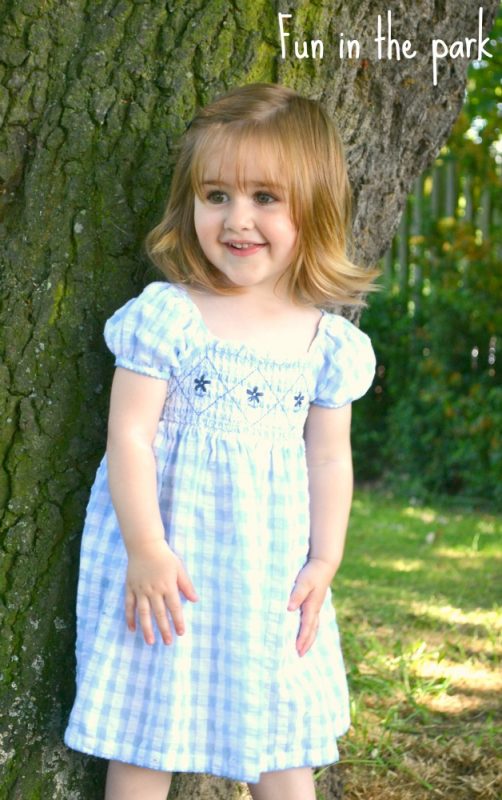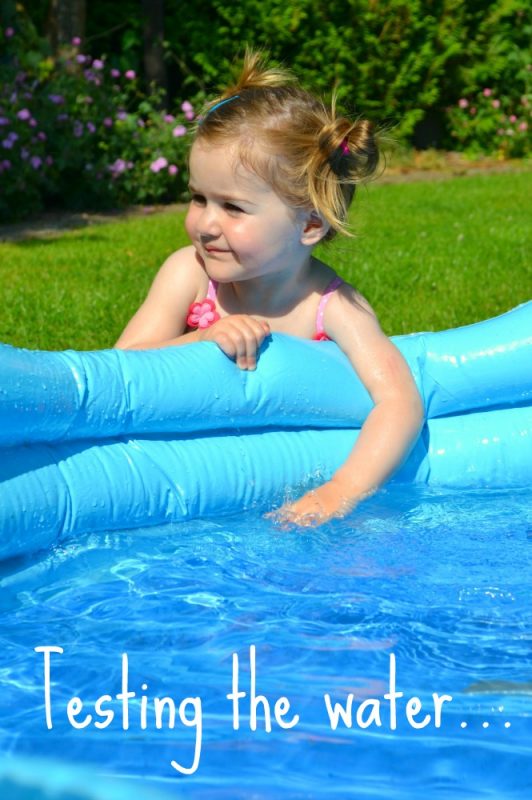 Fingers crossed this gorgeous weather lasts – do you have any lovely sunshiney weekend plans you can share with us below? Would love any recommendations or fun ideas to try 🙂
Jo xx