This weekend was a special one for our family – on Sunday it was my Grandad's 88th birthday 🙂
I've always had a really close relationship with my grandparents. When my Dad died a month or so before my second birthday, my Nana and Grandad moved near to Mum & I to help out and generally be around. I saw them more or less every day growing up, and have so many happy memories of all our days out and family holidays together – anyway, they sort of became like extra parents (with Mum elevated to a sort of super-special mum and best friend in one). My Mum and Nana used to joke that I had Grandad wrapped around my little finger – we'd go out to his garage-workshop to make stuff together, he'd eat anything I wanted to get rid of from my plate (brilliant!), and I'd regularly fall asleep cuddled into his arm in the back of the car driving home from places. Fast forward 20 years (ok, 30, but a girl can pretend eh?!) we're still really close – living in a new village, but still all within 5 minutes of each other, and now going shopping and on day trips together as four generations (which must look a bit weird to the Sainsbury's staff, but never mind!).  The difference is that it's now very much Emma, and not me, who has Grandad wrapped around her little finger (they completely dote on each other, Emma's just started calling him 'Gaagooo' and I totally melt every time I see them together).
Grandad is such an inspiration in lots of ways. He and my Nana were happily married for 64 years – Vin would have to be about 100 for us to ever reach those giddy heights! Just like Mum and I, my Nana, who died in 2008, would be so incredibly proud of how my Grandad's coped on his own (albeit I think 'impressed' may border on 'stunned' as to how clean and tidy he's kept the house!). He's known as 'Technical Department' in our family – whenever we need something made or fixed he's the one we turn to, being from the generation which seemed able to do lots of practical stuff rather than just type fast on a laptop and work the Sky remote. He's also seen so much – he was in the RAF in WW2, and has lived through so many changes in his lifetime – the stories are fascinating, and Emma and I have still got so much to learn from him.
So this weekend we had a family party to celebrate my lovely Grandad's birthday. Which for me translated broadly into a 'need' to cook an excessive amount of cake (again, ooops!). I thought I'd share a few pictures with you – instead of a birthday cake, Mum & I made a 'wall of cake' (!) – brownies and rocky road all piled up (there were probably about 88 slices, I should have thought to count!), as well as several cupcake batches. Those in the neighbourhood may have felt the calories seeping from the house on Sunday 😉 In fact, Mike probably got a whiff of the cakes, as yesterday he was very much on leftover duties!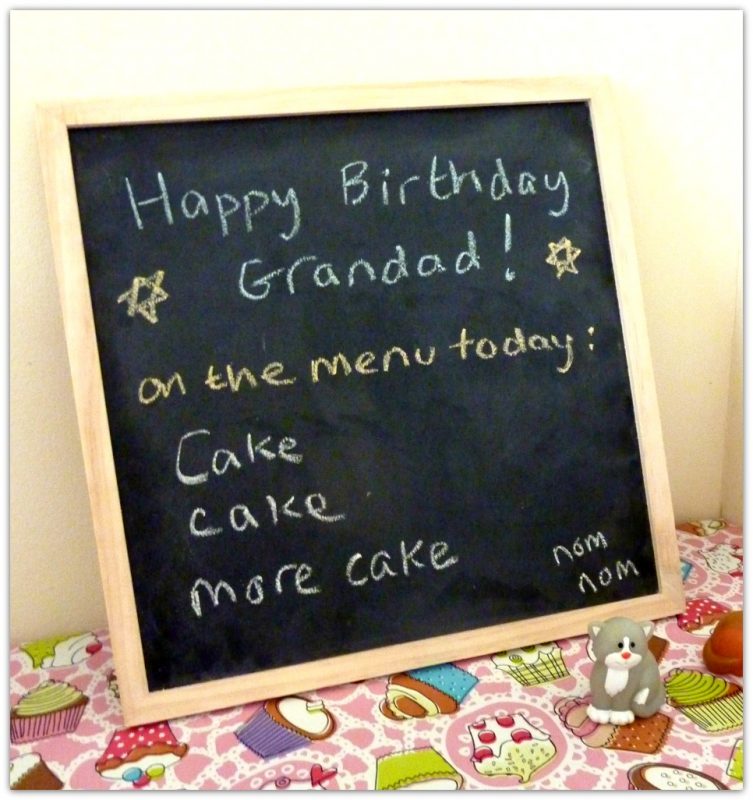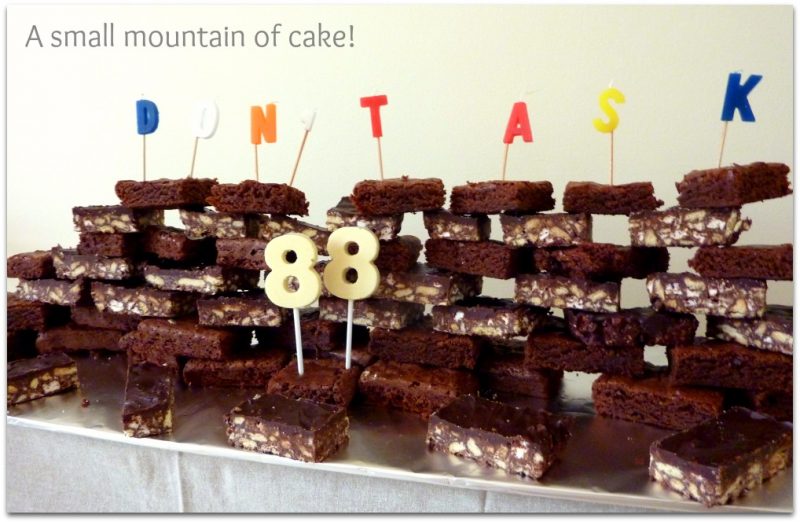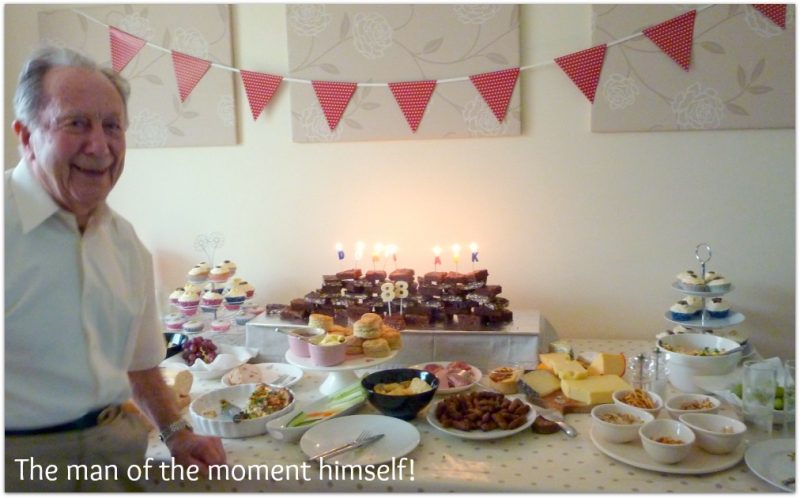 There is a chance Grandad might read this (he is very techy, we got him a tablet for his birthday), so in case you stumble upon these pictures of yourself Grandad, Happy Birthday again. I love you very much xxx