It's stating the obvious but here at Stickerscape we love stickers! So when we post our lovingly made wall stickers out to you we can't resist the opportunity to put a few more stickers on the packaging (seriously, can you have such a thing as too many cute bespoke stickers?!).  We hope that some care and attention to the outside of your parcel will make its arrival with you that little bit more exciting 🙂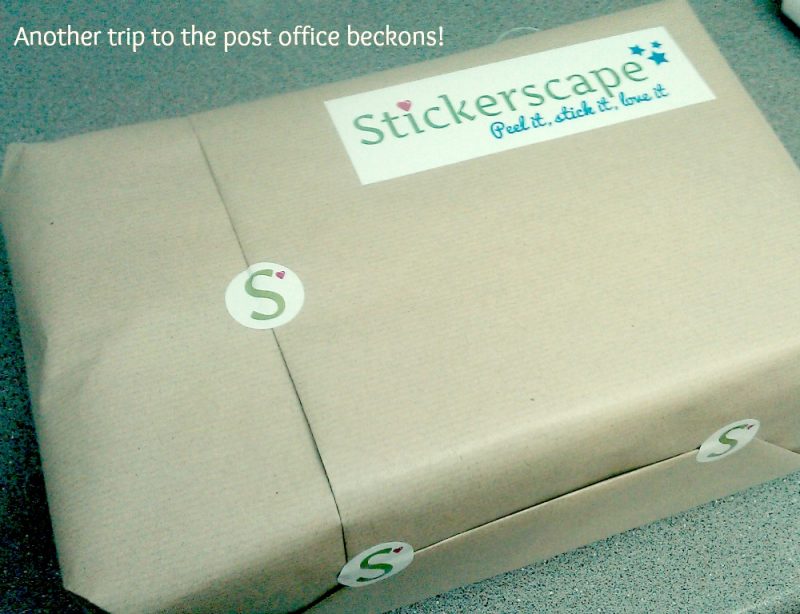 If you have a small business you need packaging stickers for, sell your own crafts and need bespoke labels, or simply want some fun stickers for your wedding or special occasion – then we'd love to help you! We can produce your own design as a sticker, or help you design something that's perfect for your needs. Then – and here's the fun bit (!), we can die cut them into any shape you fancy – perfect for creating something that little bit different, so your labels are sure to stand out. Here's a couple of examples just to give you an idea!

If you're interested in some bespoke stickers then please do get in touch – we're happy to provide quotes same working day and with no commitment. We don't stipulate any minimum order level, and just like our wall stickers, are happy to deliver free of charge if your order is over £20.