This month we love…strawberry picking!
This month I've rediscovered something I used to love doing when I was a lot younger – strawberry picking!
With all the sunshine we've been having, it's been so lovely to get outside with Emma doing all sorts of new, fun things – and strawberry picking has turned out to be a big hit. I love the fact she now knows strawberries don't actually grow in Sainsbury's or somehow magically form in the fridge, and she has been having loads of fun picking and collecting strawberries in her own little punnet – not to mention all the eating!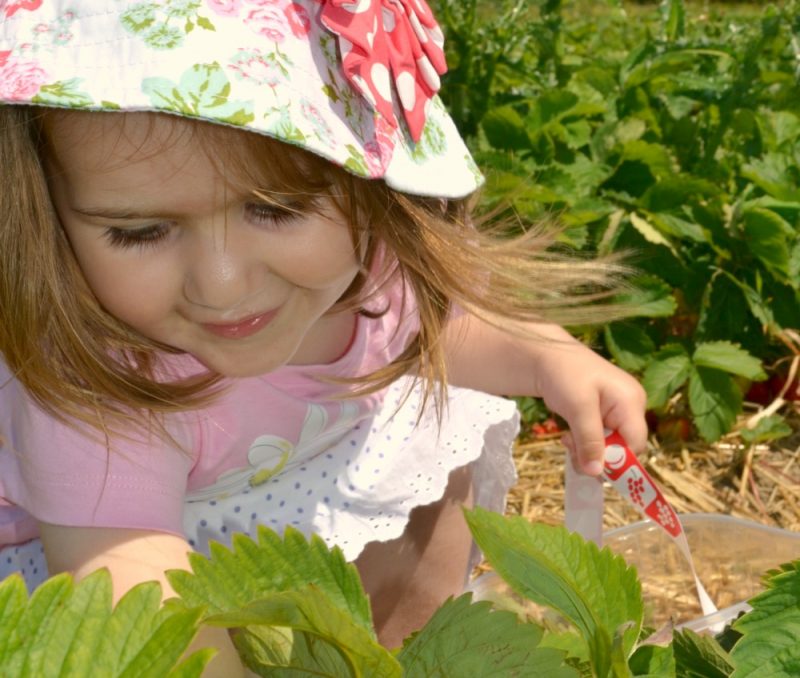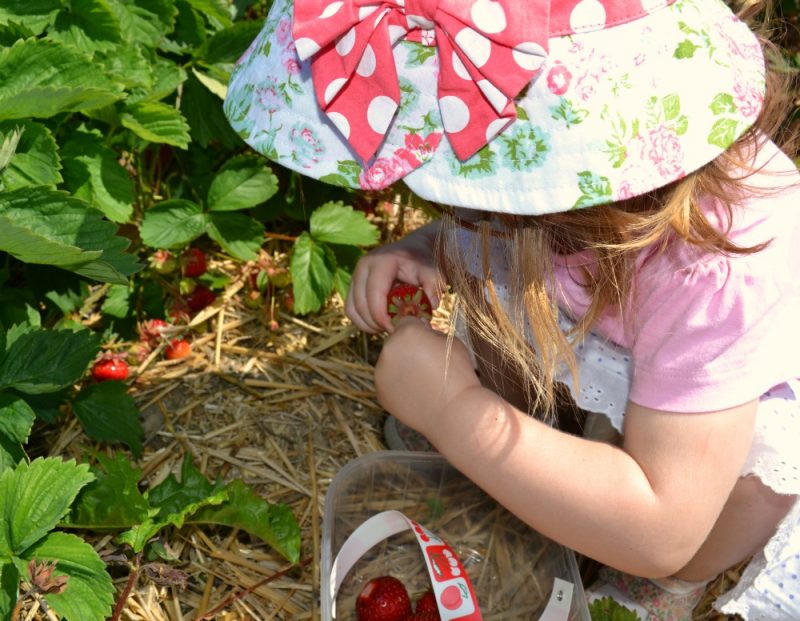 If you haven't been to a pick-your-own farm before, or thought of it as a toddler activity, I'd really recommend it. Our local West Green Fruits in Hartley Witney has been bursting with strawberries this season, and the raspberry crop is just as yummy too. Emma has a great time outside, and we just choose to pay a bit extra / put some money in the charity box at the tills to make up for the fact that a few strawberries inevitably end up on a tummy-bound mission from her punnet while we're walking round!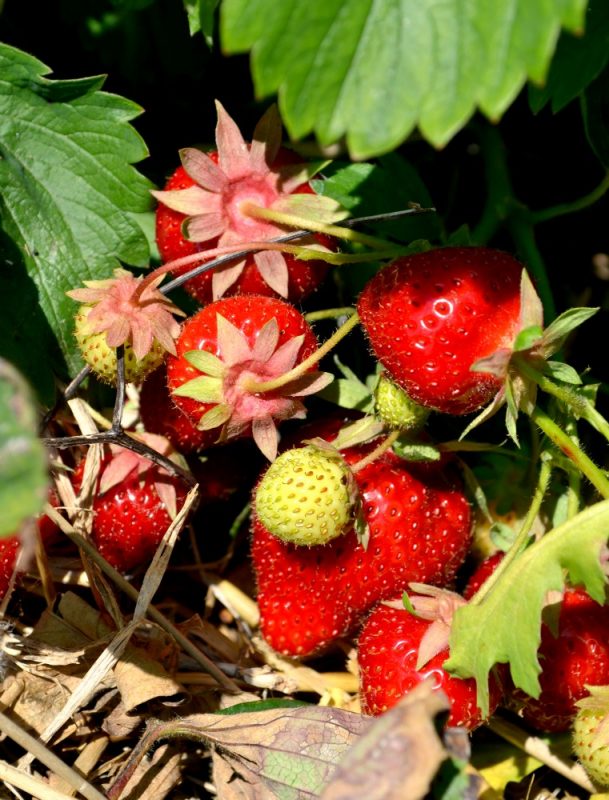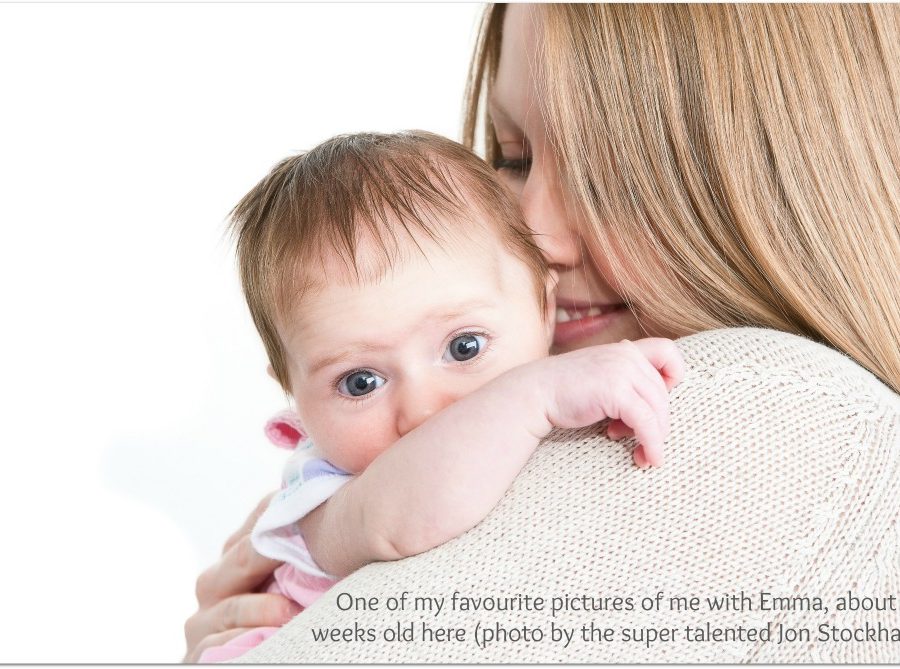 I somehow imagined pre-Emma that by this stage in my life I'd have turned into some kind of rural domestic goddess (complete with flowery apron and chickens in the garden, obviously) and that I'd spend my days with Emma making jam and collecting home-grown veggies in a vintage shabby chic-esque trug. Reality is a little different (!) but a morning picking strawberries does allow me to pretend for a while 😉 However, our resulting strawberry-based puddings tend to be less of the 'domestic goddess' and more of a 'bung it all together' Eton Mess nature (and I'm afraid it's packet meringues and squirty cream most of the time too, not very Nigella…). On the plus (?) side, Emma now does a mean impression of squirty cream coming out of the can (complete with worryingly accurate actions and sound effects)…meaning that – oh dear – I think the pretence is very much up!
What are your family's favourite strawberry recipes?