Advent calendar wall sticker
Introducing Stickerscape's reusable advent calendar wall sticker!
Since it's now November, it seems just about reasonable to start talking about Christmas… and especially Advent, which is after all, only a few weeks away! Up and down the country, families will be getting their advent calendars ready for the big countdown to begin on 1st December. And this year we'd love you to consider our reusable wall sticker advent calendar for your family. On the first day of December, you put up the first stickers (the branch and the owl), then every day in the run-up to Christmas, there's an additional sticker for you to put up – gradually building a lovely Christmassy scene on your wall (or window, or mirror, or other smooth surface!). So you can enjoy creating a gorgeous Christmas decoration, as well as having the fun of a calendar – and don't worry, it comes off a normal painted wall easily and cleanly after the festivities are over. Just keep the backing paper to store it on, and you can even reuse it!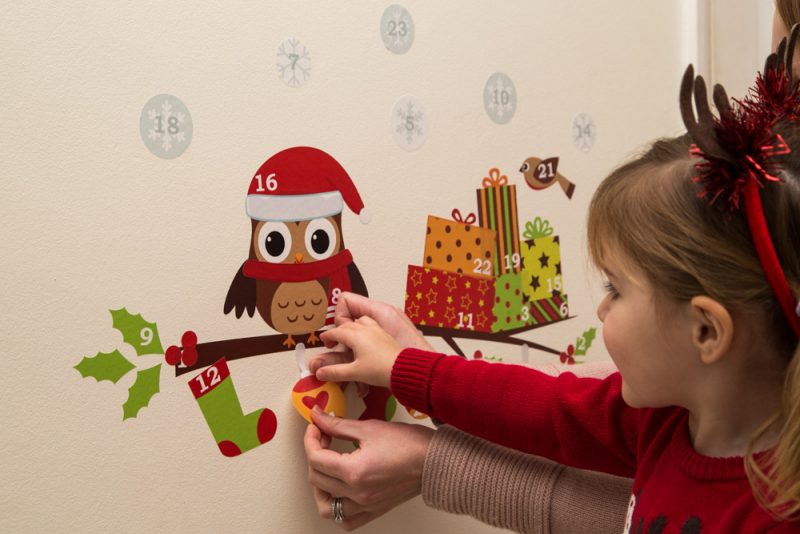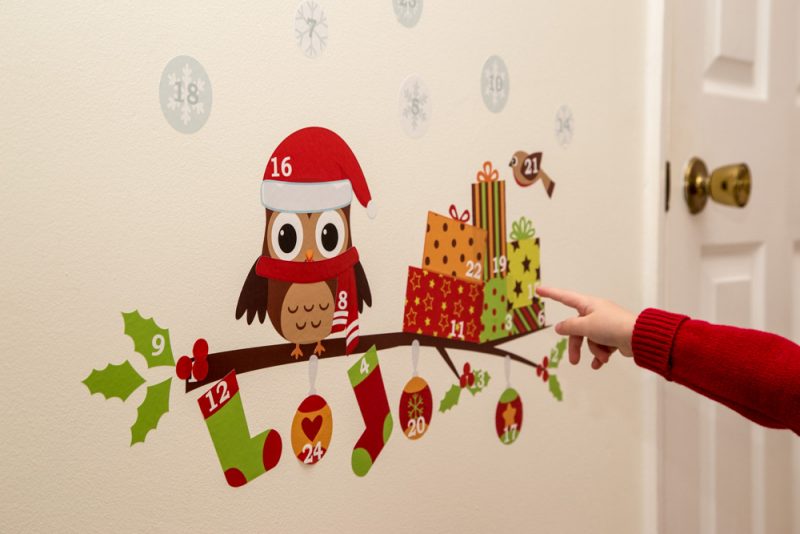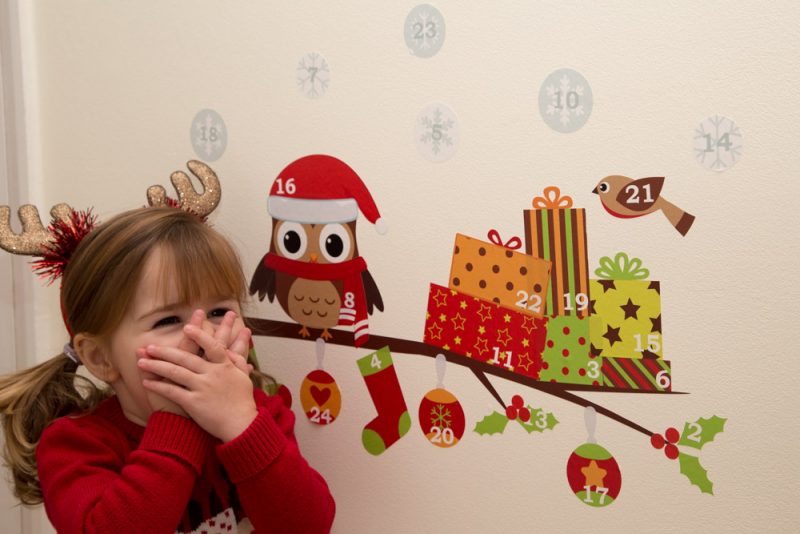 The advent calendar is made out of our special-edition fabric based sticker material (it's extra-thin, and the surface is like a very fine weave canvas) which unlike normal stickers, is super resilient to children 'assisting' with the sticking-it-up process! Our advent calendar stickers are designed not to rip, stretch, and can even be smoothed right out again if they get crumpled up in a ball…which all means that the little ones can help in the fun of sticking the stickers up, and this can be the start of a new family tradition that everyone can enjoy together.
We have limited stock of our advent calendars, so please order yours today to avoid disappointment!